How A Student Entrepreneur Experiments With Dropshipping Video Games' Merch And Fan Clothing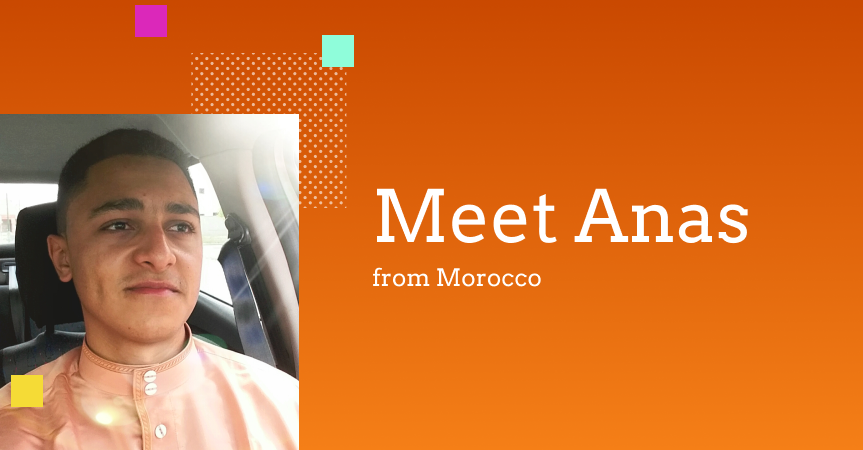 Previously, we have already shared a student entrepreneur's success story in our blog, and we're thrilled to see more young professionals joining the exciting community of dropshipping store owners. 
Our today's guest is Anas who is working on turning his hobby into profit. He launched a business based on dropshipping video games-related and anime-inspired clothing – and here's where it took him!
Disclaimer: all the success stories published our blog are the results of interviews conducted in the written form. Even though the editors may make some minor changes to the grammar, spelling, and/or punctuation, the respondents' writing styles, views, opinions, stores screenshots and personal photos are left unchanged.
Hi, please, introduce yourself!
Hi, I am Anas from Morocco! I am a 22-year-old civil engineering student, passionate with running businesses and making them succeed.
It all started when I was a teenager, I had this little squad and we loved everything about video games and anime. With time, I started to see this "love" as a sort of uniqueness.
Years later, I had that desire to just do what I am good at, so I wanted to start a business. Influenced by my love for everything special, I decided to make a business that provides clothing for unique people (gamers, otakus, geeks, …). Seeing the beauty in them, I began working on ideas to sell apparel for these special buyers.
What did you do to become a student entrepreneur?
As a student, I don't have enough budget to start a regular reselling business with high startup costs. So, naturally, the first thing that came to my mind was dropshipping. I had no experience at all, all I had was a passion to learn anything new and to grow my business.
It really helped me that I teamed with Yassin, my dear friend who invested a lot in this project. He is a designer with a good knowledge in coding and programming, and I feel that this store wouldn't be as successful as it is today without his invaluable input.
For a start, I bought a domain and paid for a hosting service. Then I discovered other dropshipping possibilities from a tutorial video and this is where the story begins…
I chose Woo plugin for my store. It turned out to be really helpful, especially in importing products from Aliexpress.
Do you remember the first sale made from your store?
It happened 3 months after I started building the website. I talked to my Instagram follower and gave him a discount coupon and so he made our first sale.
And god, that feeling when you get your first sale is incomparable. I felt happy and proud, very very happy and proud.
How does your business perform now?
I run 1 store, here's the screenshot with its yearly performance: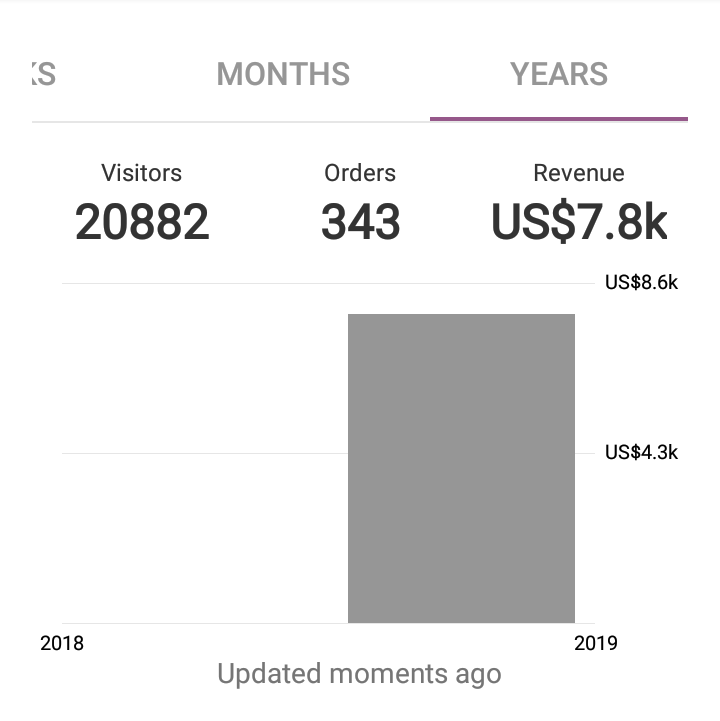 Here are the features that an AliExpress product should have to make me interested in adding it to my store:
Large number of orders
Likely demand from my Instagram followers
To add new products to my store, I go with what people like. When I need to learn about their preferences, I test the product with the help of Instagram. There, I regularly post different types of content and see how people engage with them. And, I also have my own specific formula to set the prices.
As a student entrepreneur, what marketing tools do you invest in?
Mostly, I promote my store on Instagram, but SEO works for me, too. It's really helpful that my target audience is quite specific and well-defined. It means that I already have a more or less clear understanding of it, and I only need to keep researching it more and more.
On average, I spend about $25/month on promotion.
What can you say about your daily dropshipping routine?
During the first 6 months, I had to spend more than 12 hours on my website daily. Now I only spend about 2 hours a day on it.
Among the most time-consuming tasks, there are SEO activities and new ideas generation. Also, refunds and buyers complaining about long shipment time can be challenging sometimes.
How do you deal with client-related issues?
With good customer support, and with some sacrifices also. Free gifts are always a good idea 😀
For example, lately, I had that customer who put his PayPal payment on hold due to a long shipment time. He was very worried and emailed me more than 10 times in just one hour. With a single email, I managed to make him dismiss his case and he was converted from an angry customer into a happy one. And yes, he dismissed the case on PayPal before receiving the order.
What does being a student entrepreneur mean for you?
Dropshipping and businesses, in general, makes you always up to new challenges, new opportunities and always ready to face anything.
Raising a dropshipping store with zero promotions really makes you feel that you can do anything in this life.
What can you advise our readers – those who already run their stores and those who didn't start the business yet?
NEVER STOP. Always try new things because you never know what exactly is the best way to grow your business and there is no magic spell. You just have to try and try until you land on that solution that will make you forget all those hard and dry days.
As you can see, even for a student entrepreneur, nothing is impossible. As long as you're passionate about your business and ready to invest time and effort into it, you're bound to succeed – even with a low-cost business like dropshipping!
1 Comment sorted by Votes Date Added
Leave your comment