Here's How Flo, An Australian Female Entrepreneur, Runs 5 Dropshipping Stores Allowing Her To Work From Anywhere In The World!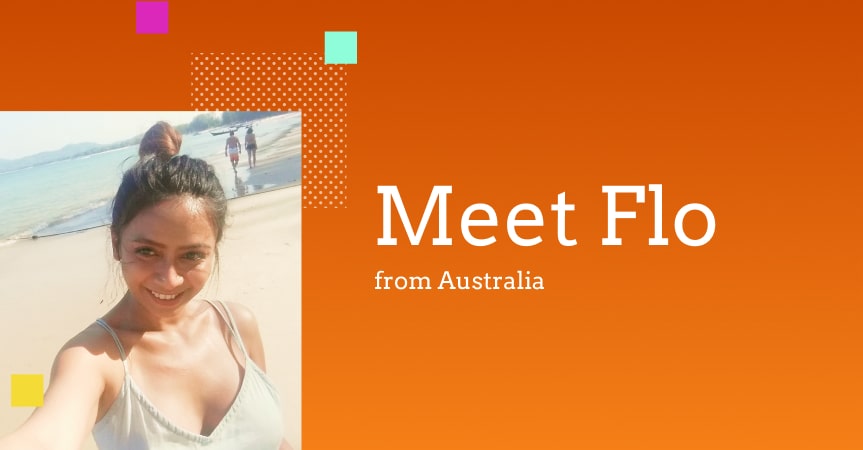 Our today's guest is Flo, an Australian female entrepreneur with vast experience in eCommerce. 
It's always been interesting for us (and hopefully, for you, too) to learn how dropshipping in Australia works. Of course, we couldn't miss out on this opportunity to ask Flo about her thriving venture that lets her enjoy traveling and work from anywhere in the world online!
Disclaimer: all the success stories published in our blog are the results of interviews conducted in the written form. Even though the editors may make some minor changes to the grammar, spelling, and/or punctuation, the respondents' writing styles, views, opinions, stores screenshots and personal photos are left unchanged.
Hi, please, introduce yourself!
Hi! I'm Flo, an entrepreneur from Melbourne, Australia. I've been in ecommerce business for over 15 years: I have an eBay store since 2003.
3 years ago, in addition to that, I also launched a dropshipping store.
Why did you decide to try dropshipping in Australia? How did it all begin?
As an eBay store owner, I used to have my own inventory and some products were very slow to sell. Of course, it made cash flow really hard to manage. And with the dropshipping model, I don't need to worry about all that.
I was making an online research on dropshipping when I came across a special website selling custom stores and decided to give it a try. So, I got myself an Woo-based store to sell products from, Social Rabbit plugin to make it easier to promote this venture, and a bunch of other solutions that motivate store visitors to make their decisions quicker. I use Abandoned Cart and Countdown Timer for this purpose, and they don't simply help me a lot – I'd say that all these tools are vital for my business.
I got positive financial results almost instantly and it encouraged me to focus on growing my dropshipping business and expanding to a new market.
Do you remember your first dropshipping sale?
Yes, it happened 6 weeks after my first website got launched. I was really happy and super excited, especially because I didn't feel I worked super hard to achieve it 🙂
All I did was just focusing on my website, polishing product descriptions, editing images and doing other tasks to improve the store's image and credibility.
How does your business perform now?
I have 5 dropshipping stores now and they perform better than I even expected.
Here's the stats on the number of orders I had this July: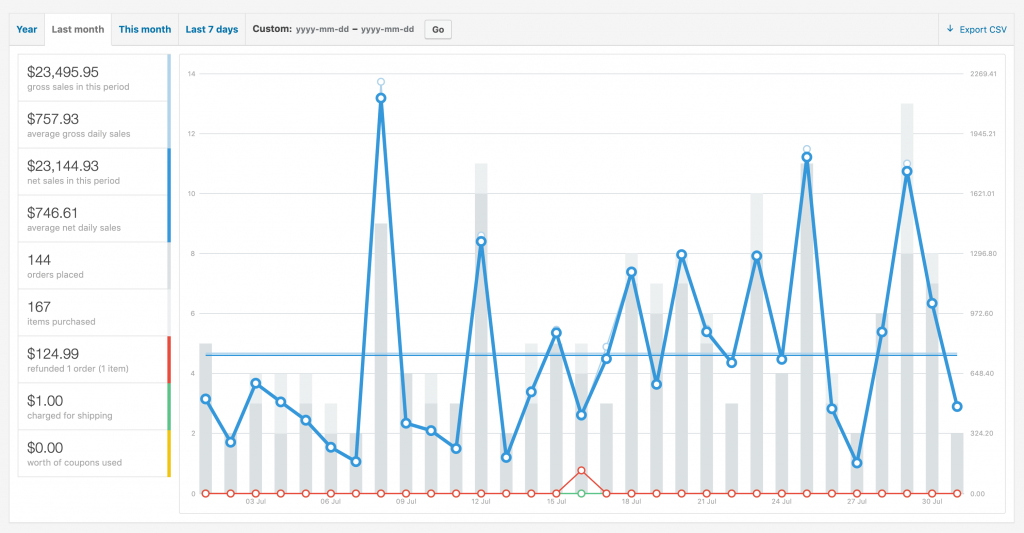 And here, you can see the data on the revenue and other store performance parameters.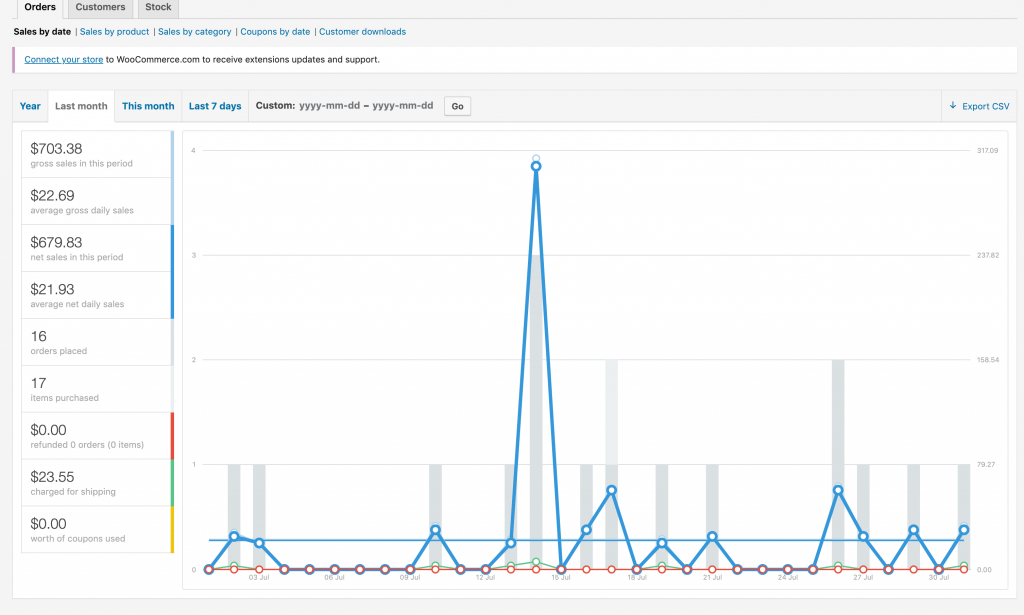 How do you make business decisions on the niches and products choice?
To choose niches, I consider my personal interests first. Then, I research the most appealing niches further, and go from there.
Speaking of the items choice, I research current product trends and follow them. What helps me here is social media: I use different platforms to keep myself updated on the hottest trends.
When I see a promising opportunity, I add suitable items to my store. For that, I am only cooperating with the suppliers who have high ratings and good reviews. And for the right price markup setting, I simply use special formula.
How do you promote your stores?
Mainly with Google Ads and social media posts – most typically, on Instagram. I monitor Google Analytics and social media engagement to see who's my target audience and to understand these people better. They work fine for me, and I haven't tried other channels yet. On average, it costs me $500/month to promote all 5 stores.
What does your daily dropshipping routine look like?
I can spend up to 3-6 hours a day on the stores management. There is always room for improvement, though I only need about 1 hour a day roughly.
One of the most time-consuming tasks is tidying up new products descriptions. And also, staying ahead of the competition is quite a challenging one, too. To be competitive, I need to keep continuing my research on the newest marketing tools and strategies.
I wouldn't say that I have to deal with difficult customers a lot. I have a very clear return policy to ensure that customers are always satisfied.
With such a positive experience of dropshipping in Australia, how has your life changed?
Dropshipping is giving me the ability to work from anywhere in the world so I've been traveling more since I started. I'm impressed with the outcome, so I plan to create new stores and streamline my current business.
What can you advise our readers – those who already run their stores and those who didn't start the business yet?
Be patient, keep the hard work and don't lose sight of your goals: it's important to stay focused.
If you've ever wanted to start a business that lets you work from anywhere in the world, the experience of this Australian female entrepreneur might be really helpful to you! Even if you decide not to do dropshipping in Australia, but target some other country instead, there's enough valuable feedback to learn from!
2 Comments sorted by Votes Date Added
Leave your comment