Emma Got Her Student Loan Paid In Full Thanks To Muddy Dog Paws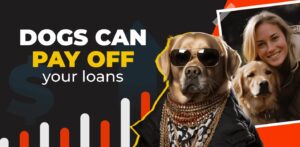 As the saying goes, "Many men, many minds." Are you a dog person? Well, that's the way to go! Allow us to introduce you to Emma, one of our valued clients. Emma is not only a devoted owner of three Golden Retrievers but has also managed to achieve the remarkable feat of having her student loan paid in full with ease. Intrigued? Join us as we uncover Emma's journey, from the world of barking to the realm of financial freedom!
So, how can a dog lover make a positive impact on others' lives?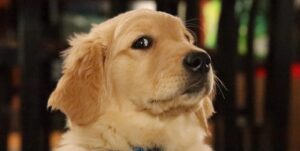 The connection between humans and their canine companions has been the subject of numerous tales, poems, and bedtime stories. If you happen to share a deep love for dogs, you're in for some exciting news. Beyond the heartwarming cuddles and wagging tails lies an opportunity where profound affection meets financial success.
Indeed, you can contribute positively to the lives of both dogs and their owners while turning your passion into profit. Skeptical? Allow us to introduce Emma, the protagonist of a heartwarming story that showcases how genuine love for "man's best friend" can evolve into a thriving and rewarding business model.
Between stress and muddy paws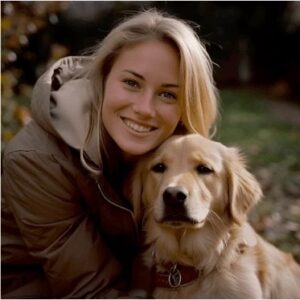 Let us paint a picture of Emma's life. Emma's journey was filled with rigorous academic sessions, demanding studies, and overwhelming stress. Driven by her vibrant nature and a sincere desire to help others, she pursued a degree in psychology, aiming to delve deep into the human psyche.
Yet, amidst the pages of Freud and Jung, her heart often wandered to her three furry companions — her beloved Golden Retrievers.
However, the life of a student came with its financial challenges. Emma found herself burdened with a substantial $75,000 student loan debt. Additionally, she realized that becoming a practicing psychologist was no simple feat. It required establishing a real-world practice, building a client base, and generating a steady income.
She reflects, "Between the confines of my clinic, I longed for open fields and a respite, not only from my profession but also from this looming debt."
Despite her passion for helping others in their emotional journeys, Emma's dream of pursuing a venture kept calling out to her, stronger than ever, urging her towards uncharted horizons.
The turning point — a car seat cover, a problem, and the birth of a startup idea.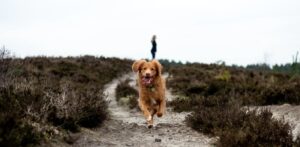 Often, the question arises: "What are the best items to sell?" The answer is simple — the ones that truly resonate with your heart.
Like many groundbreaking business concepts, Emma's idea emerged from a personal inconvenience. Transporting her exuberant Retrievers in her car often resulted in messy back seats.
In search of a solution, she embarked on a quest, scouring every corner of Walmart and exploring countless online stores. However, every product she encountered fell short of her expectations. They were either designed for smaller breeds or lacked the durability required to withstand the exuberance of her Golden Retrievers.
Then, a light bulb moment struck amid her frustration.
Emma realized, "If I, a dedicated dog mom, am facing this issue, imagine how many others are in the same boat!"
The gap in the market became glaringly evident: a durable, generously sized dog car seat cover that truly addressed the needs of both canine and car owners.
Emma's research led her to Sellvia, a platform designed not only for experienced business owners but also for novices in the world of e-commerce, ensuring a hassle-free business launch.
It was here that she found her dream product — the perfect dog car seat cover. Tailored for larger breeds and crafted with top-notch materials, this cover promised durability and efficiency.
She reminisces, "With Sellvia, my dream ceased to be a mere possibility; it became a tangible reality. I had a fully operational online store faster than I could have ever imagined."
The key to getting a student loan paid in full? It's all about understanding your niche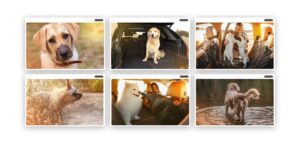 For Emma, that niche was crystal clear: Golden Retrievers.
She emphasizes, "These dogs are not just pets; they are family. Ensuring their comfort during car trips while keeping the vehicle clean is of paramount importance to their owners."
Wondering how her love for Golden Retrievers helped her pay off her student loan? Well, let's take a closer look!
Her business model was simple: every car seat cover sold brought her a net profit of $200. The design, suitable for most cars commonly driven by Americans, was a perfect fit.
Given the widespread popularity of Golden Retrievers, even in Tennessee, and the undeniable need for her product, orders began pouring in.
From paw prints to paychecks — seizing the golden opportunity!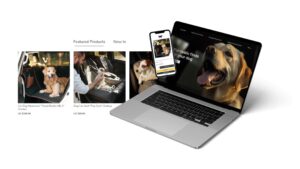 Every business has its peak season, and for Emma, it arrived during the rainy month of May in Tennessee. As the skies opened up and rain poured down, the demand for her car seat covers skyrocketed. Muddy paws and wet fur could wreak havoc on a car's interior, but with Emma's impeccable seat covers, dog owners found the perfect solution.
She chuckles, "That month, the orders kept pouring in."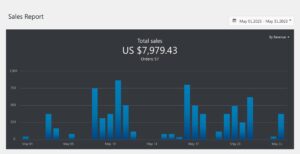 In May alone, she grossed an astonishing $8,000 per month. More importantly, with each passing month, her venture's momentum continued to grow.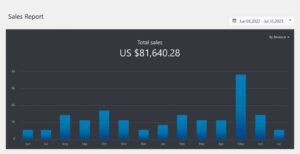 After a 13-month journey, Emma looked at her books with a smile stretching from ear to ear. She had generated $81,000 in revenue, a figure that had once seemed like a distant dream but had now become her reality.
Learn from fellow entrepreneurs
Emma's story isn't just inspirational; it's a lesson in entrepreneurship.
She offers advice to budding entrepreneurs, saying, "For every problem you encounter, there's a potential solution waiting. Recognize needs, leverage platforms like Sellvia, and pursue your passion genuinely."

She shares, "Turn your challenges into opportunities. It's not just about making money; it's about making a difference. When you solve a problem, success naturally follows."
Her eyes gleam with the wisdom of her journey.
Final thoughts: paving paths with paws and passion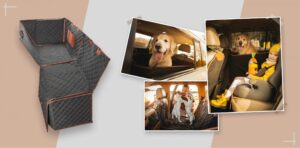 In conclusion, Emma's journey is a testament to the power of passion and perseverance. She has successfully transformed her personal challenge into a source of steady income, allowing her to achieve her goal of having her student loan paid in full and embracing a more exciting life ahead.
Moreover, it's not just about making money for Emma; it's about making the lives of dogs and their owners more comfortable. That's what truly matters.
With platforms like Sellvia opening doors for aspiring entrepreneurs, the sky's the limit.
Emma leaves us with some parting words of wisdom, "Don't wait, take action. Who knows, your Golden Retriever might just pave your golden path!"
Are you ready to dive into e-commerce, just like Emma did? There's no better time to start your e-commerce journey with zero risks!

0 Comments sorted by Votes Date Added
Leave your comment