Dropshipping Startup With A Limited Ads Budget: Reda's Story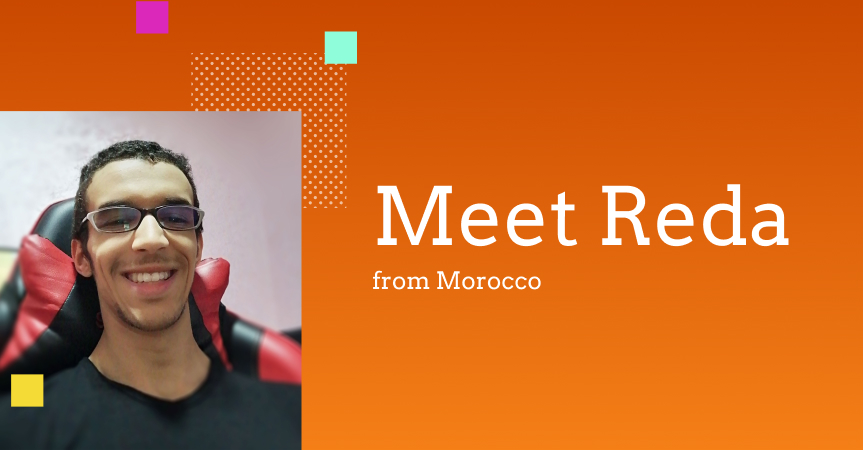 Can you actually run a well-performing online business if your ads budget is really limited? Our today's guest, Reda, successfully switched to a part-time job thanks to dropshipping. And notably, he achieved it with a tiny ads budget! Let's see how he managed it.
Disclaimer: all the success stories published in our blog are the results of interviews conducted in the written form. Even though the editors may make some minor changes to the grammar, spelling, and/or punctuation, the respondents' writing styles, views, opinions, stores screenshots and personal photos are left unchanged.
Hi, please, introduce yourself!
Hi! I'm Reda, a 27 year old Moroccan, a fan of anime and manga. I studied digital arts (CG Animation and Video Games) and I am actually a part-time teacher. Before that I was working full time, but 9-to-5 work isn't for me.
Why did you choose dropshipping as an alternative for a full-time job? How did it happen?
First I tried to become an affiliate, but didn't succeed much. I want to be in total control of what I am doing and I'd like my business to let me be fully in charge.
My interest to dropshipping has started with a YouTube video for selling 'free' products or services. And this is how I started dropshipping with Shopify back in 2016.
But, it was a failure. I was spending money to promote this store, but it wasn't bringing any profit. So I decided to look for other ways to dropship with a really small ads budget.
I found one thread on BHW forum about making and promoting a dropshipping store in a fan merch niche. It was looking good and I wanted to do something similar for my small business. So I got a special plugin for adding products from AliExpress and also a plugin for automatic posting to help me with my online advertising strategy. I think it's a must have solution if you want to manage a store. You can't run a dropshipping website manually and here almost everything is included.
Do you remember the first sale made from your store?
Yes, it was in June 16, in the first month of business, and my first store was a total mess! I ran a Facebook ad and waited and this ad was as messy as the store then 😀
The feeling when you receive a notification of payment received is just great, I can't get enough of it!
How does your business perform now?
Now, I have 4 ready stores, and the 5th one is under construction. Only 1 store is completely finished, I am still adding products to the others.
My actual incomes from dropshipping are average, but considering the fact that I don't pay for ads (don't really have the money for ads for the last 2 years) I think it's OK. Here you can see my best store's results from when I started.

I am also working on multiple stores and don't have much time to really concentrate on dropshipping. So, like I said, I do think that these results are really good if we consider the conditions (0 ad spend and no much time given).
How do you promote your business with such a limited ads budget?
Mostly, buyers come from the organic traffic. I also order shoutouts sometimes, and SocialRabbit helps me grow my accounts through social media, too. I didn't really test any other channels as I don't really have the money to invest in ads.
There are different months. Sometimes I don't spend anything at all on ads, and sometimes I'm buying shoutouts. But even then I spend less than $50.
What is your niches and products strategy?
I try to choose niches that I like or understand, but after some research and analysis. So we can tell that it's a mix of personal interests and analysis. When a store is based on personal interests, it's easier to understand my target audience. And it makes it simpler to research and analyse potential buyers.
I always choose sellers with more than 95% positive feedback (ideally more than 97%) and Epacket shipping. Once I trust a seller, I add more products from him even if there is no feedback about the product itself.
I add new products with each season and anytime I find something trendy that I can sell in my stores. Recommended price formula helps me set the prices, but I do it manually.
What does your dropshipping routine look like?
Every day it takes me some hours to manage the stores if I'm adding products. But if I only need to process orders and check that everything works, I spend less than 30 minutes.
Finding and adding new products is the task that demands most of the time. And when you start a new store, its creation and configuration might seem like a difficult challenge, too. But in fact, there is nothing special – you have to do it so you do it!
And what about customer relations management?
I deal with them with patience and politeness. I believe that you should never let things become personal, you are a professional so you have to act like one.
My only chargeback happened because of a customer who claimed not to have received his product. I checked it and I saw that he received it a month ago. I submitted everything to the bank (tracking evidence) and I won the dispute!
How did you organize your business from the legal point of view?
My business is registered officially. I followed the tutorial to start US LLC for Stripe, though it was a little different. And since my LLC is US-based, I don't really know anything about the legal requirements for dropshipping businesses here in Morocco.
How has your life changed?
I am actually working part-time with better conditions than my previous full-time job provided. Even though my income from dropshipping is just average it really helps, my life is more interesting now because I can concentrate on other things (that wasn't the case when I was working 9-5). My friends are interested and they want to start dropshipping and become small business owners, too. And I plan to learn more, grow my stores and promote them to get real income from them.
What can you advise our readers – those who already run their stores and those who didn't start the business yet?
Don't take anything personally. As long as you are doing things correctly, money will come and as long as you can, never give up. Even without much time given to my stores, the results are better every year so I think the main key is PATIENCE.
As you can see, your dropshipping business can have great prospects even if your ads budget is really limited. There are enough solutions and strategies to help you with a low-cost marketing!
0 Comments sorted by Votes Date Added
Leave your comment