Step 8. Prepare and launch campaigns on Instagram via Ads Manager
Targeted ads on Instagram are ads that a user shows to other Instagram users according to these ads set settings. In this article you'll learn how to do ads on Instagram via Ads Manager.

BONUS: Watch a video with more details at the end of the Step.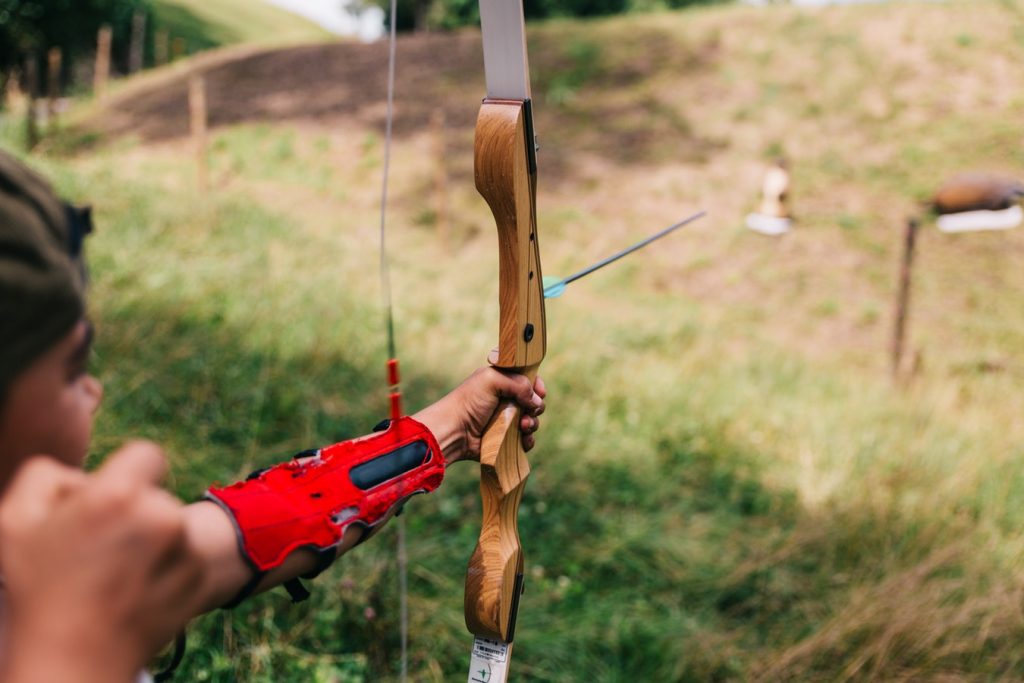 What ads settings are there?
Well, here are some of them:
Gender

Age

Place of residence

Demographics (education, relationship status, etc)

Interests (business, children's clothes, etc)

Behavior
For example, if you sell cute kids' room decor, you can show your ads to 18-45 y.o. parents that are interested in home decor and have kids.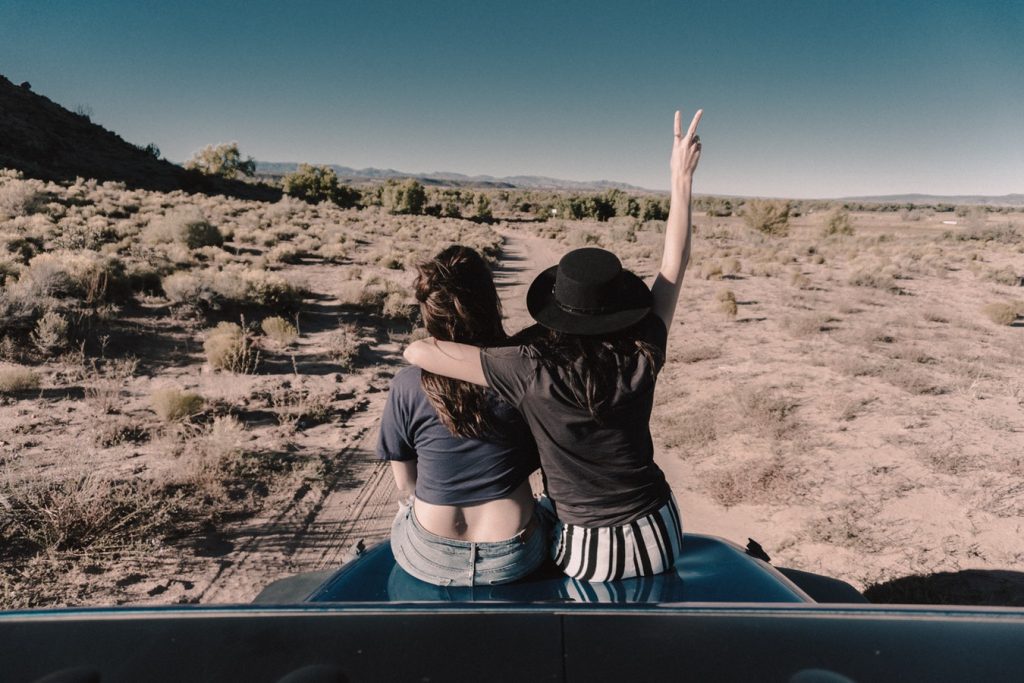 Where does Instagram get all this data?
As you probably know, Instagram is owned by Facebook which tracks users' behavior: it tracks what they read, like, write, follow on both social networks.
Besides, it sees people's movements and knows when, for instance, you go abroad.
What paid ads look like and where are they displayed?
Instagram ads are shown either in feed or stories. It can be a video, a pic, several pics (all advertising formats will be detailed below in this article.) But before you launch an ad, you have to adjust its settings.
What do I do before launching an official Instagram ad?
You have to create a Facebook Business account (page).
Business page is a page of your dropshipping store on Facebook, and you won't be able to launch paid ads on Instagram without it.
Here's an example of a usual Facebook page of a dropshipping store: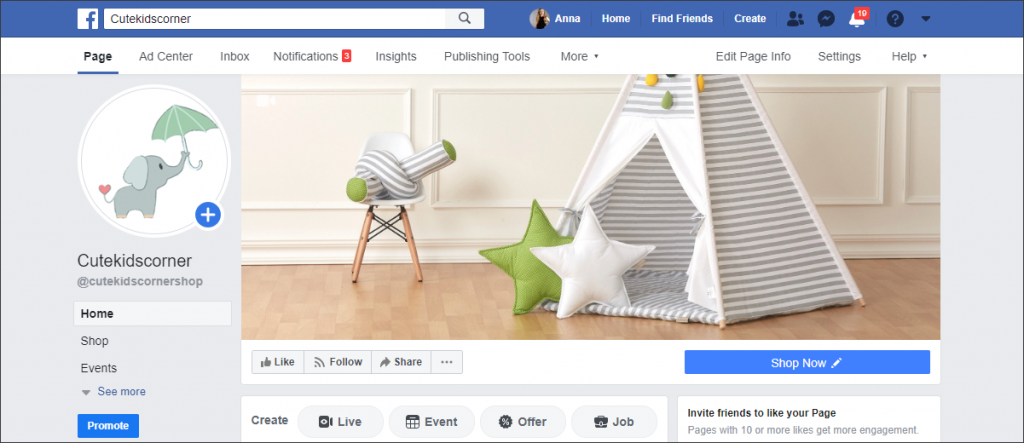 You can create and adjust such a page in mere minutes! Moreover, you don't even need to make it look nice (but of course, we recommend to do that). See how to create and adjust a Facebook business account here.
After you've created a new FB page, you automatically become its administrator.
NB: Don't delegate your store Business page creation to someone else. Do it yourself from your own Facebook account: otherwise, you will lose access to this page once this person stops working for you.
How to make ads on Instagram?
There are 2 ways:
Via Ads Manager on Facebook

Via Instagram Mobile App on your phone
This article is dedicated to the creation of ads using Facebook Ads Manager. If you don't feel like creating them alone, we'll give you a hand – check out Powerful Ad Campaigns For Your Store service.
Step 1. Connect your store Instagram profile with your new-made FB Business account
This step is optional, but we strongly recommend not to miss it. Why? Well, if you do connect these accounts, you'll get the following benefits:
You'll be able to answer people's comments under ads posts on your store profile's behalf.

Ads will display your Instagram profile name, not the name of your FB business page (which may differ).

Your store profile name will be clickable, and people will directly visit its Instagram account and follow it.
The store profile name is displayed in the top left corner.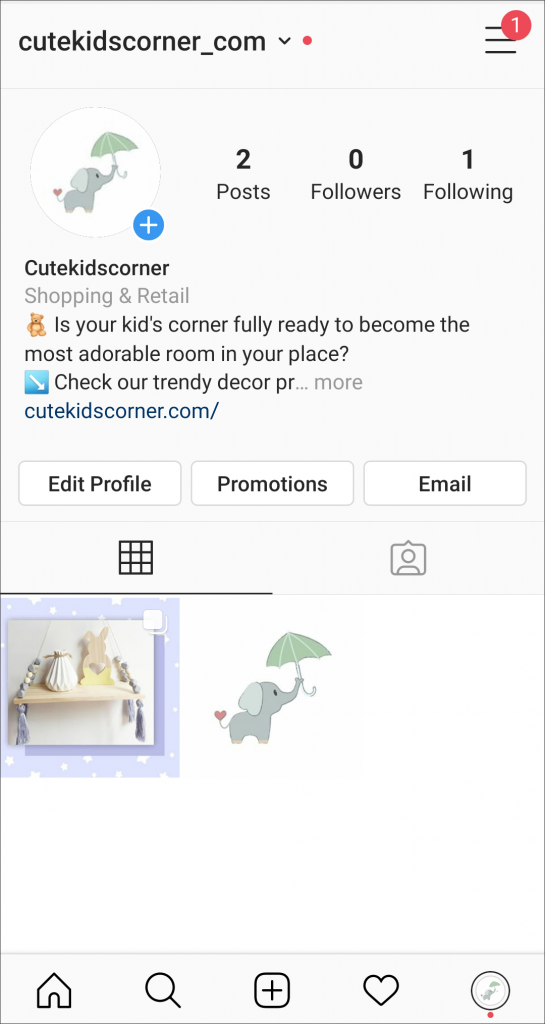 How to connect Instagram and Facebook accounts?
On the Facebook main page, click on the arrow button in the top right corner and choose your business page (

this article

tells how to create it).

Go to page settings, Instagram section, and click 'Connect Account'.

Enter your login and password in the appeared window.
If you successfully logged in, it means that your Instagram account is connected with your Facebook page now.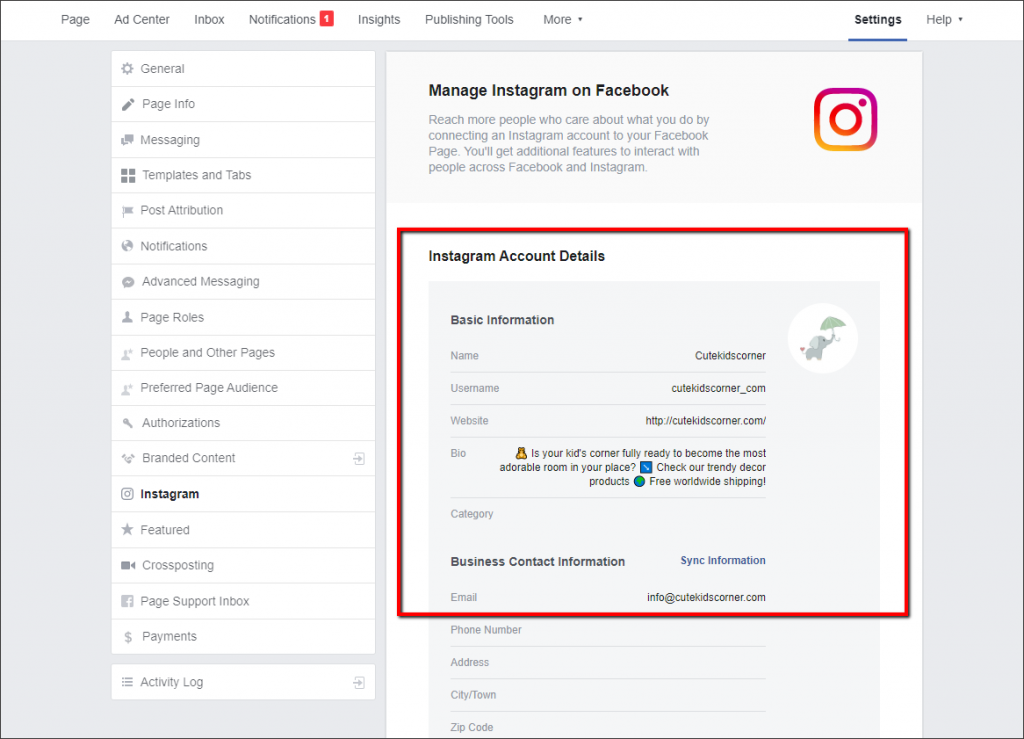 Let's move on to advertising settings adjustment.
Step 2. Choose an objective of your advertising campaign
On the Facebook main page, click on the arrow button in the top right corner and choose 'Manage Ads'.
Now you find yourself in Ads Manager – the place from where you can adjust and launch official paid ads on Instagram. Click 'Create'.

You see the table listing all the objectives of advertising campaigns.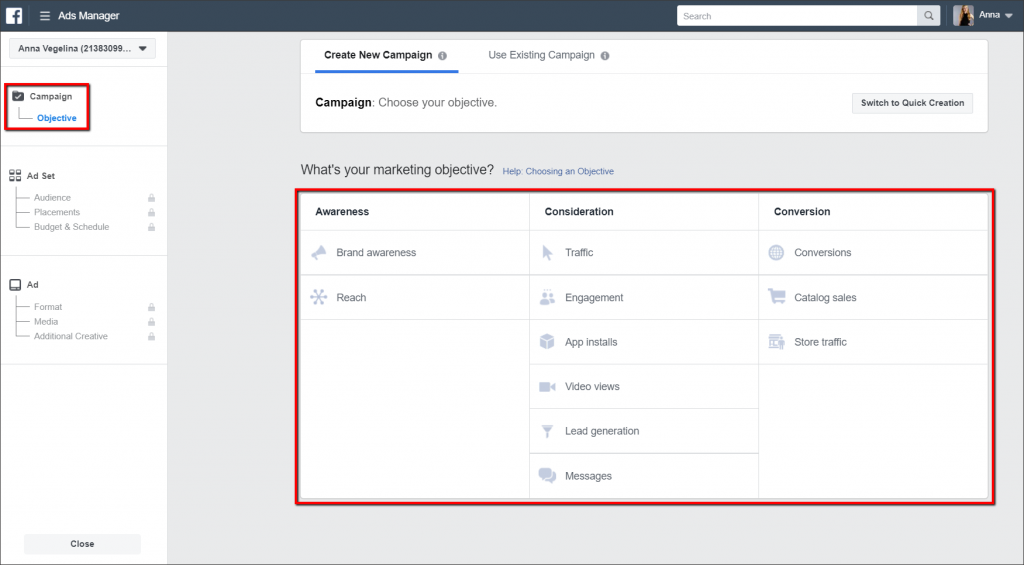 What's an 'objective' and its use?
The objective is a thing that tells Instagram what result you want to get from your ad. At the moment, there are 11 objectives in 3 categories.
Let's take a closer look at each of them. Note that not all objectives can be used for the promotion of dropshipping stores on the Internet. However, we'll briefly tell about each one – for better understanding.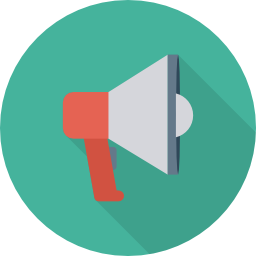 Awareness category
You need objectives from this category to increase people's awareness about your brand. Usually, they are used by advertising companies with big budget and all.
________________________________________________________
Brand awareness objective – presents ads to form people's awareness about your brand.
Reach objective – lets you choose how many times and how frequently users will see ads of your store.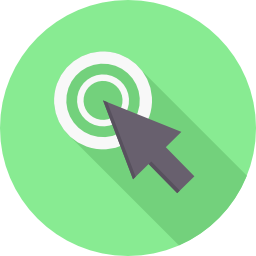 Consideration category
Objectives of this category are aimed to involve users into some interactivity with your store.
________________________________________________________
Traffic objective –  allows to show ads to those who are highly likely to click on the ad link
Engagement objective – allows showing ads to those who are highly likely to interact with them: like, comment and click on the links.
App Installs objective – allows showing ads to those who are highly likely to install an app (optional).
Video views objective – allows showing ads to those who are highly likely to watch your video
Lead generation objective – allows showing ads to those who are highly likely to click on it and, for example, leave their email.
Messages objective – allows showing ads to those who are highly likely to click on it, go to the messenger and send you a message.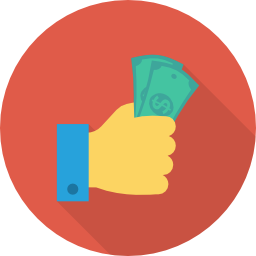 Conversion category
Objectives of this category are aimed to spark sales from both new visitors and those who already know your store.
______________________________________________________________________
Conversions objective – allows showing ads to those who are highly likely to make a purchase or add items to cart.
Catalog Sales objective – allows uploading a product catalog and show ads to users according to their actions on your site (viewing some product page, adding to cart, etc).
Store Traffic objective – allows showing ads to those who are highly likely to visit your store offline (this objective is of no use for dropshipping stores).
Which objective to choose?
As you see, it depends on the result you want to get.
If you want to promote a published post on your Instagram or Facebook, choose

Engagement

(Facebook Business and Instagram accounts should be connected)

If you want people to visit your site/Instagram or Facebook profile, choose

Traffic

objective. It usually helps to increase the number of followers.

If you sell products on your site and want to get sales, choose

Conversions

.
We usually use 3 objectives when advertising our dropshipping stores – Traffic, Conversions, and Catalogue Sales.
Let's pick one of the most popular objectives – Traffic – for illustration.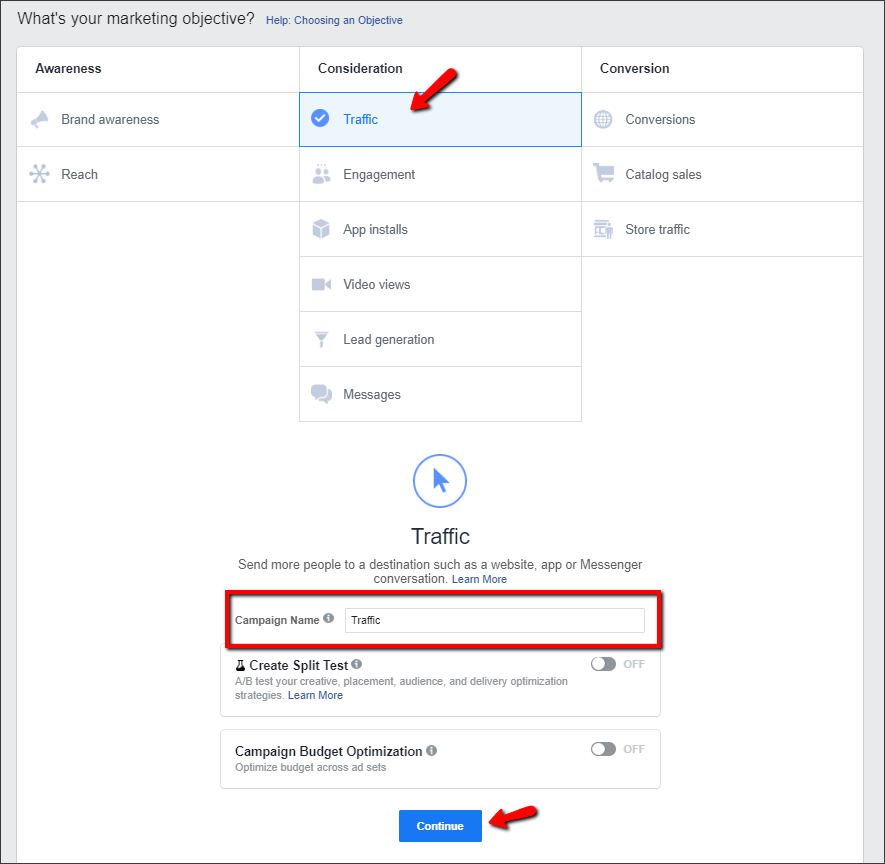 Ticking off the box 'Create split test', you commence testing of ad groups. We don't need this tick right now.
Then make up a Campaign name and click 'Continue'.
Step 3. Adjust settings of Instagram account
If you've ever placed paid ads on Facebook or Instagram before, miss this step.
If you haven't – do the following:
Choose your account country

Choose account currency

Choose time zone
3 things to pay attention to:
Choose the currency of the country that you'll show your ads to. It will help to avoid any fees (in case you choose dollars).

Dollar accounts require higher minimum budgets for advertising than accounts with any other currencies.

Be careful about settings from the very beginning – you won't be allowed to change them once you've paid for ads.
Step 4. Choose where the ad link will lead
These places can vary depending on ads objective (Traffic or Conversions).
As we've chosen Traffic objective, there are 4 available places:
Website

App

Messenger WhatsApp
Choose 'Website'.

But what if you want to advertise your Instagram account, not a website? Choose 'Website' anyway – you can place the link to your Instagram or Facebook profile here.
Step 5. Use targeting to choose audience your ads will be shown to
Thanks to Facebook tracking users' behavior both on Facebook and Instagram, we have ample opportunity to find a suitable audience.
3 types of audiences for targeting on Instagram:
Custom audiences

Lookalike audiences

New audiences
How do they differ?
A custom audience is people who've already interacted with your store, for example:
Visited your site

Visited your site Instagram profile

Sent messages to your site Instagram profile

Made purchases from your site
A custom audience is one of the best audiences for advertising as it actively reacts to ads. These people already know your store and what you sell, so they are pretty loyal.
With a custom audience, you'll be able to show ads to people who:
Made a purchase last month

Added products to cart but didn't proceed to pay

Visited your profile

Viewed any page of your site for some time; etc..
A lookalike audience is people who are similar to people from the custom audience by some features.
It means that you can create a custom audience and ask Facebook to find similar people on Instagram. With lookalike audience, you can find people that are akin to:
People who bought from your store

People who visited your Instagram account

People who gave you their email; etc
How to make custom and lookalike audiences? You can do it with the 'Custom Audiences' feature.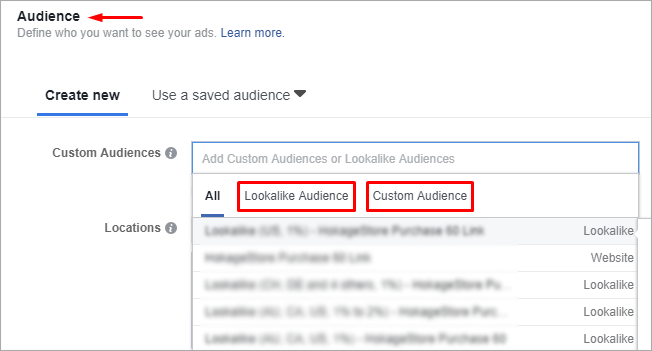 However, you can set ads for these audiences only if you use Facebook Pixel.
What is Facebook Pixel?
Facebook Pixel is a special script that is placed on your site that lets Facebook and Instagram track user's actions. How to create, set and place pixel to your site? Find out from this article.
As our article is dedicated to those newbies who probably don't have any pixels on their sites and want to learn how to make Instagram ads from the scratch, let's make an advertisement for a new audience.
New audience – people whom you choose using targeting options.
There are 2 steps to set up ads for such an audience:
Basic targeting

that includes

:
Geographics – choose countries, cities or pick a point on the map

Locations – choose permanent residents, temporary residents, travelers, and recent visitors

Age – choose any age from 13 to 65+

Gender – choose men, women or both to show your ads to

Language – choose your audience's language
Almost all advertising platforms have these basic settings.
Detailed targeting

– one that allows showing ads according to a person's interests and behavior on Instagram, Facebook and beyond. It consists of 3 categories with various subcategories.
Demographics: Education, Financial, Life Events, Parents, Relationship, Work.

Interests: Business & Industry, Entertainment, Family and Relationship, Fitness and Wellness, Food and Drink, Hobbies and Activities, Shopping and Fashion, Sports and Outdoors, Technology.

Behaviors: Anniversary, Consumer Classification, Digital Activities, Expats, Mobile Device User, Mobile Device User/Device Use Time, More Categories, Multicultural Affinity, Politics (US), Purchase Behavior, Ramadan (Month), Soccer, Travel.
You can choose interests in 2 ways:
By clicking 'Browse'

With the search box

Demographics, interests and behaviors sections display several basic interests. Use the search box to find even more interests.
The fan has just begun – let's create an ad!
Choose parameters of basic and detailed targeting in reliance on info about your clients.
Let's examine an example.
Our demo dropshipping store sells cute kids' room decor. How do we find potential customers on Facebook to advertise our products on Instagram?
Let's set basic targeting settings first.
Country – United States

Location – people who live in this location

Age – 18-34 y.o.

Gender – All

Languages – empty (if some target audience members haven't indicated their language in a Facebook personal profile, ads won't be shown to them)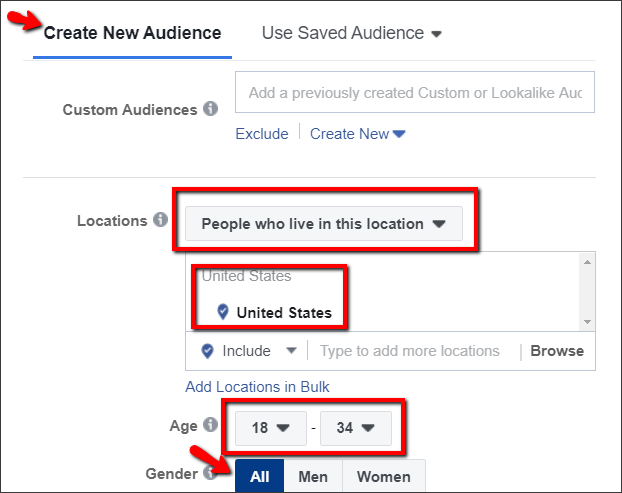 Hmm, what are those people's interests? Let's say they are: Parents with kids (0 – 12 years) who prefer online shopping / recently moved / interested in toys, interior design, home decor products. We also should exclude those who know about AliExpress, Alibaba and Shopify platforms.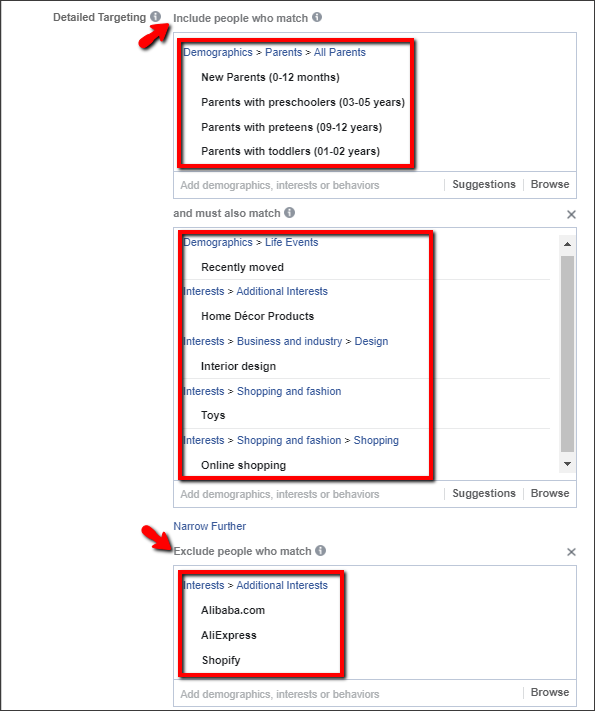 The audience is ready!
Read this article if you want to learn more about selecting the right audience for advertising.
NB: If a reach audience is too small, widen it with the tick 'Expand interests'. Sometimes it helps us to get cheaper clicks/purchases. But it works not every time and needs additional testing. We usually don't recommend using this option.

Well, we defined our target audience, and it's time to choose our ad placement!
Step 6. Choose placement for your Instagram ad
Your ad will be shown in all available placements by default. But we need only Instagram Feed now.
So, click the 'Edit Placements' option in the 'Placements' section and turn everything off except for Instagram. Then select 'Instagram Feed' and 'Instagram Explore'.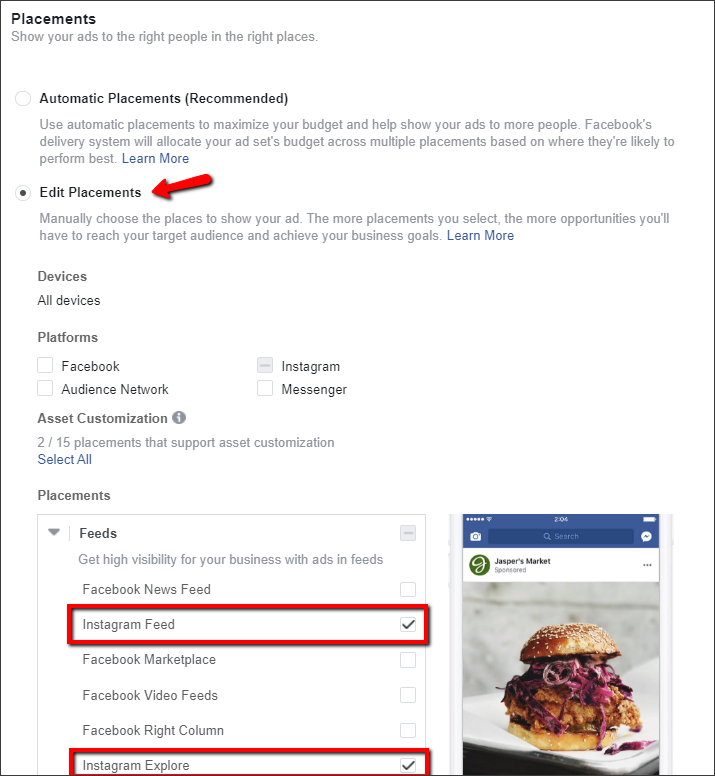 In the 'Specific mobile devices & operating systems', you can specify parameters of devices you'd like to show your ads on:
Operating system (Android, iOS)

Connection type: mobile internet or Wi-Fi

Step 7. Define the budget and schedule for your Instagram advertising campaign
There are 2 types of budgets:
Daily budget

Lifetime budget
What's the difference?
The daily budget

is a sum you are ready to spend per day.
Set the period for advertising: start and end dates or only a start date (with the continuous running of your ad afterward).
So, if you set 10$ daily budget and 3 days of advertising, you spend $30.  
Lifetime budget

is a sum you are ready to spend for the whole chosen period.
It's easy to set a lifetime budget: just choose a start date, an end date, and a sum.
Instagram will spend almost equal sums every day: today it will take more, on another day – a bit less.
What peculiarities does a lifetime budget have?
Well, with the lifetime budget you can choose a schedule of advertising:
Days of week

Time of day

Time zone
For example, you can set your ads to be shown on workdays from 8 am to 8 pm.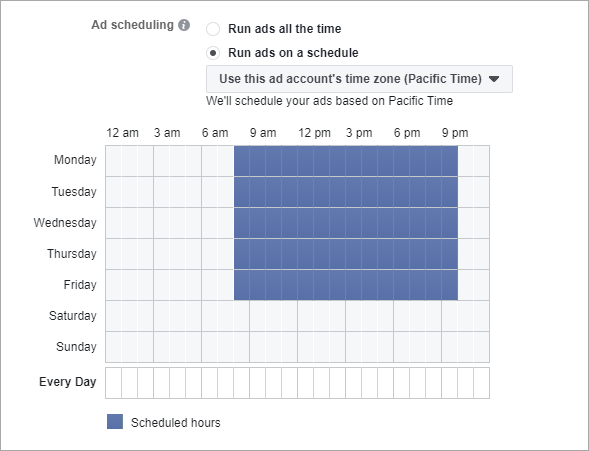 The bigger the budget you have the more clicks and reach your ad gets.
How much should you spend on Instagram ads?
Well, it depends on the type of business, advertised products, advertising objective, product/service cost, etc.
If you want to increase the number of your store account followers, start from $10-20. If you sell premium quality products, then your budget should be several hundreds of dollars.
Step 8. Specific ad settings: choice of ad delivery optimization
This section contains more specific settings for targeted ads. Btw, their optimization may differ according to the chosen objective (Traffic, Engagement, Conversions, etc).
If your objective is traffic, there are 4 choices available:
Landing page views

Ad link clicks

Impressions

Daily unique reach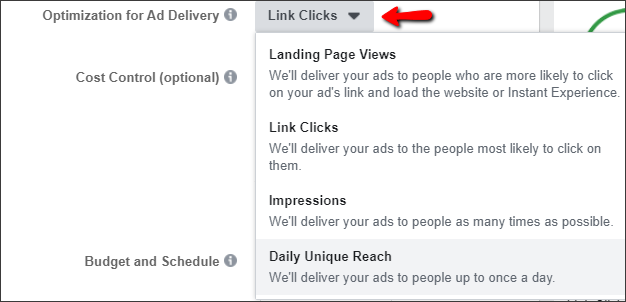 Let's look at them more closely.
Landing page views
It's a common situation when there are more clicks on your ad than your site visitors. Why?
Well, if your site loads too slowly or a person has a slow internet connection, he/she can give up and close your site. As a result, you pay for such clicks and lose money.
But with this 'Landing page views' feature, Instagram will show your ad only to those who will click on it and wait until it's fully uploaded.
Link clicks
If you choose this optimization, Instagram will show your ad to people who are very likely to click on a button in an ad that leads to your site or profile.
Impressions
If you choose this option, your ad will be shown as many times as possible. Some of your audience will see it several times a day.
Daily unique reach
With this feature, Instagram will show your ad to unique users only once a day.
These optimization options are great! But which one to choose?
We believe that 'Link Clicks' and 'Landing Page Views' work best of all. For our ad, we're gonna choose 'Landing Page Views'.
Step 9. Decide on charge options
If you've specified the type of optimization in step 8, you will be offered to select charge options:
Charge for impression

Charge for a click

Which one is better?
That's a tricky question, and you won't get the answer until you try to run the ad.
As you're not experienced enough in making ads, choose 'Impression' for now. Why? – you'll ask.
So, if you create an effective ad, people will happily click on it, and click cost will be pretty low.
Press 'Continue' and choose an account from which you'll launch the ad. It will run on behalf of:
Your Facebook business page if you haven't connected it with Instagram profile

Your Instagram profile if you've connected it with Facebook

In our case, the ad will be shown from our Instagram profile.
Step 10. Create an ad for Instagram
Depending on Instagram placement (Feed or Stories), we can distinguish 7 ad formats.
Instagram Feed ad formats
There are 3 of them:
Carousel

Single Image or Video

Collection

Carousel
This format allows placing from 2 to 10 pics or videos (or both) in one ad. Users go from one pic (or video) to another by swiping right or left.
Carousel lets you present the range of products in your store, benefits of one product, in particular, tell the story, etc. There is a great field for your imagination.
This is an example of a carousel:

Recommendations on image parameters:
Image size: 1080×1080 px

Aspect ratio: 1:1
Recommendations on video parameters:
Aspect ratio: from 1.9:1 to 1:1

Resolution: minimum width – 600 px

Video compression standard: H.264

Format: video – MP4 or MOV; audio – AAC, 128 kb/s

Maximum length: 60 seconds
Single Image or Video
It is the simplest and most popular ad format on Instagram. Why?
Well, high-quality pics serve well on this social network. If you promote your products, make this pic more 'native' and natural. Such posts show great results since they look like your friends posts – they attract your attention and don't irritate you.
Single image ads are great for posting and profile promotion.
Look at the example: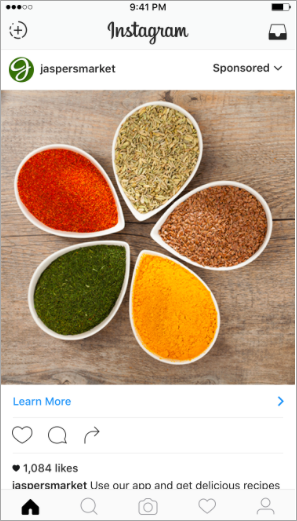 Recommendations on image parameters:
Image size: 1080×1080 px

Aspect ratio: 1:1
Single video ad is one of the most effective ad formats on Instagram: with a video, you can easily express an idea, show your product and tell about a problem and its solution.
If you have time and skills to make videos for your dropshipping store, we recommend starting such advertising.
Here is an example of a single video ad: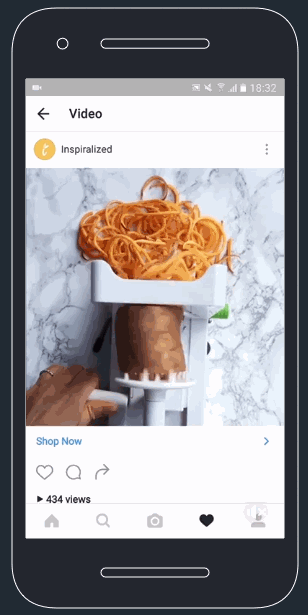 Recommendations on video parameters:
Aspect ratio: from 1.9:1 to 1:1

Resolution: minimum width – 600 px

Video compression standard: H.264

Format: video – MP4 or MOV; audio – AAC, 128 kb/s

Maximum length: 60 seconds
3. Collection
With the collection format, you are able to show compilations of your products. Use can use either a pic or a video as the main image.
Comparing to other formats, this one has a number of advantages: it is pretty unusual and people do like interacting with it.
Btw, Facebook has the integrated collection constructor with templates – it makes it more convenient to create such ads and edit them.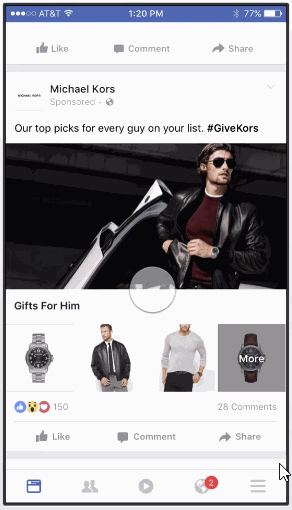 If you sell some items in your dropshipping store, we highly recommend this format.
Instagram Stories ad formats
Stories on Instagram are displayed above the main feed. If you place your ads there, they are shown between stories of users' followers.
As this ad format is fairly new, it has several advantages:
Cheap cost – since very few use it

Users react well to such ads
Instagram ad formats available:
Carousel

Single image

Single video

Carousel
Carousel in Stories is shown as all usual Stories – it means that users can scroll them and stop them by touching the screen.
So, add 3 15-second videos or 3 pics (or combine videos and pics) – this format will let you present your ad idea in a more detailed way.
To visit your site, a user should simply swipe up. That's why it's better to give a person some clue what to do. For example, choose the 'Shop now' call to action.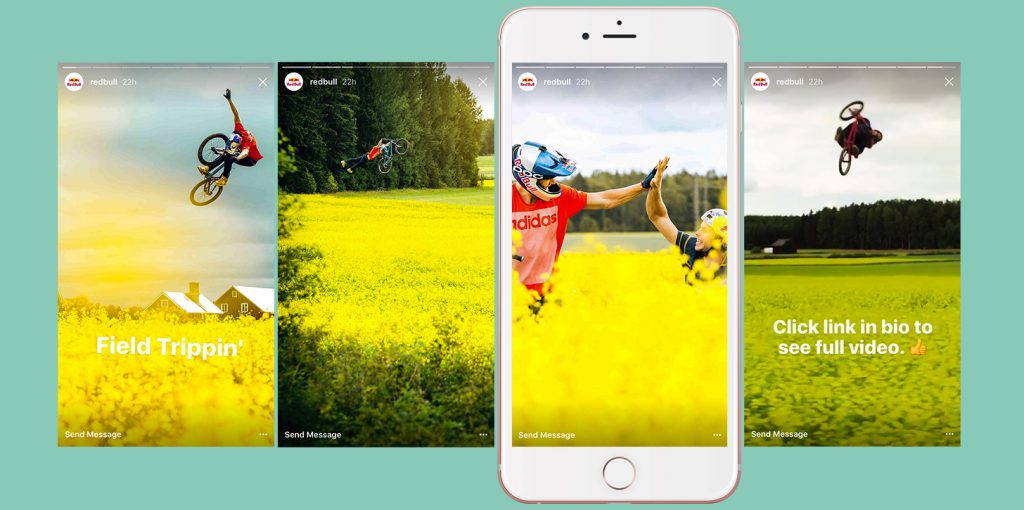 Single image
This ad opens a full screen when a user watches Stories on Instagram.
In a carousel-like manner, add a call to action to tell a user what to do to visit your site.
A colorful example: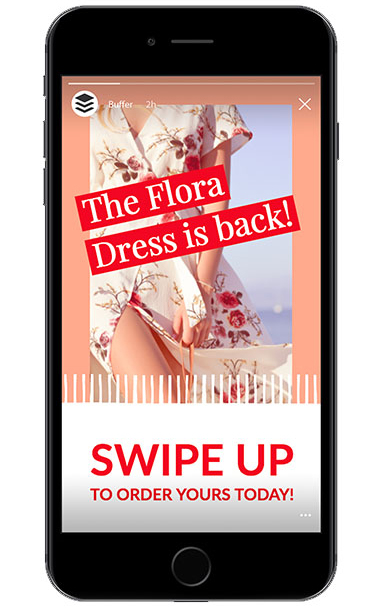 Recommendations on image parameters:
Image size: 1080×1920 px

Aspect ratio: 9:16
Single video
As we've already mentioned above, video ads are suitable for explaining some ideas, showing products and their benefits. Video ads in Stories proved themselves to be a good promotion ad format.
Look at the example: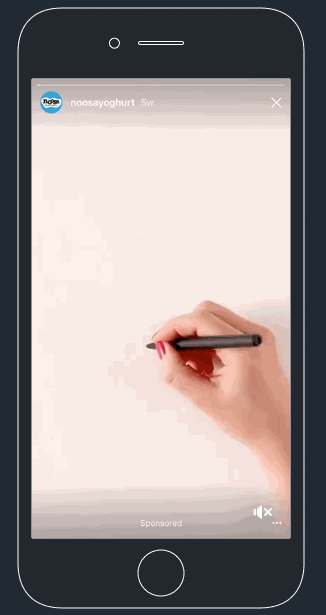 Recommendations on Storie's video parameters:
Aspect ratio: 9:16 (portrait orientation)

Maximum length: 15 seconds
Which format to choose?
As you're probably a newbie at Instagram ads creation, we recommend Single image, Carousel or Slideshow formats.
As for our illustrational ad, we choose the Single image.
As a rule, an ad consists of 4 elements:
Image

Link to the site

Caption

Call to action
If you don't have a high-quality picture, refer to Facebook – it allows you to use paid pictures in ads for free. To find such a pic, click 'Stock Photo'. We will upload a picture for our ad.

Select a link type 'Website'. Add a link to a product, write a text of advertising message and choose 'Shop Now' in the 'Call to Action' drop-down menu.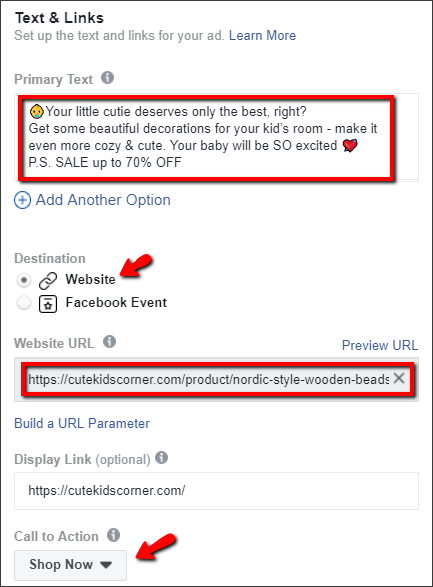 If you set up Facebook Pixel, turn on tracking conversions.

In this case, Facebook and Instagram will collect data if users carry out a selected action: purchase, adding to cart, etc.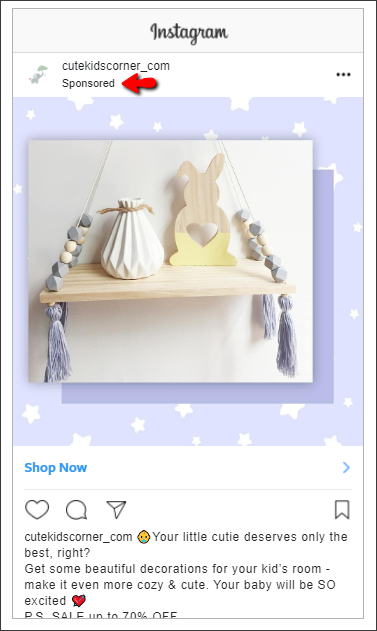 Finally, we are done with ad settings! One more step left: click 'Check'.
After you started running an advertising campaign, it should go through moderation within a short period (from 15 min to 4 hours). Usually, it doesn't take long.
Congratulations! You set up and launched an Instagram ad via Facebook Ads Manager with us! Now try to make ads yourself – we are sure that it will be an easy task for you now! Or you can rely on us and we'll do all the heavy work for you 🙂
0 Comments sorted by Votes Date Added
Leave your comment