Step 3. Register in MailChimp and create subscription lists
We all know that ads do help to generate sales… But sometimes it's not enough and you want more. So, there's one more promotional method to try – email marketing. If you don't feel confident to start it alone,
we can help you
.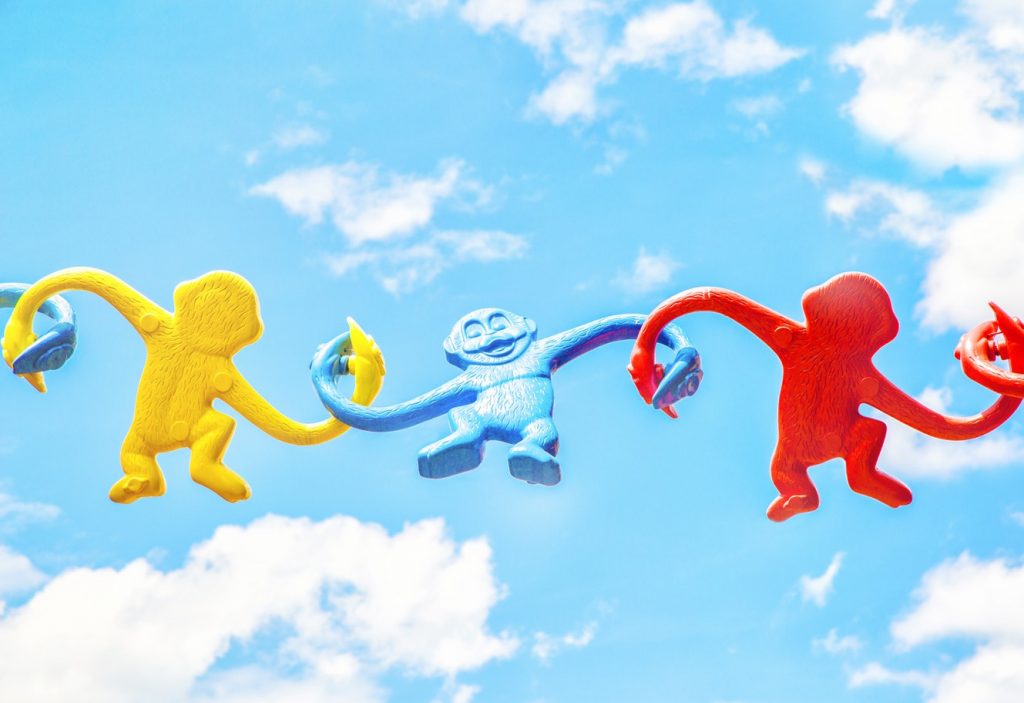 With emails, you can inform your audience about new arrivals, sales, news, fresh posts in your blog and other stuff that will attract people to your site. And it's almost for free!
We use such an email marketing platform as MailChimp, and we strongly recommend it. It has lots of useful features and options. So, let's take a closer look at it and find out how this platform can help you with getting more profit.
Note, that MailChimp is free! But there are some limitations: with Mailchimp Forever Free Plan, you have to keep up to 2,000 subscribers across all lists in your account, and you're allowed to send up to 12,000 emails per month. But if you're just at the beginning of your dropshipping journey, and it's more than enough!
Introduction into MailChimp
First, let's create a MailChimp account. Go to mailchimp.com, press Sign Up Free button.

Type your email, make up a username and a password, press Get Started.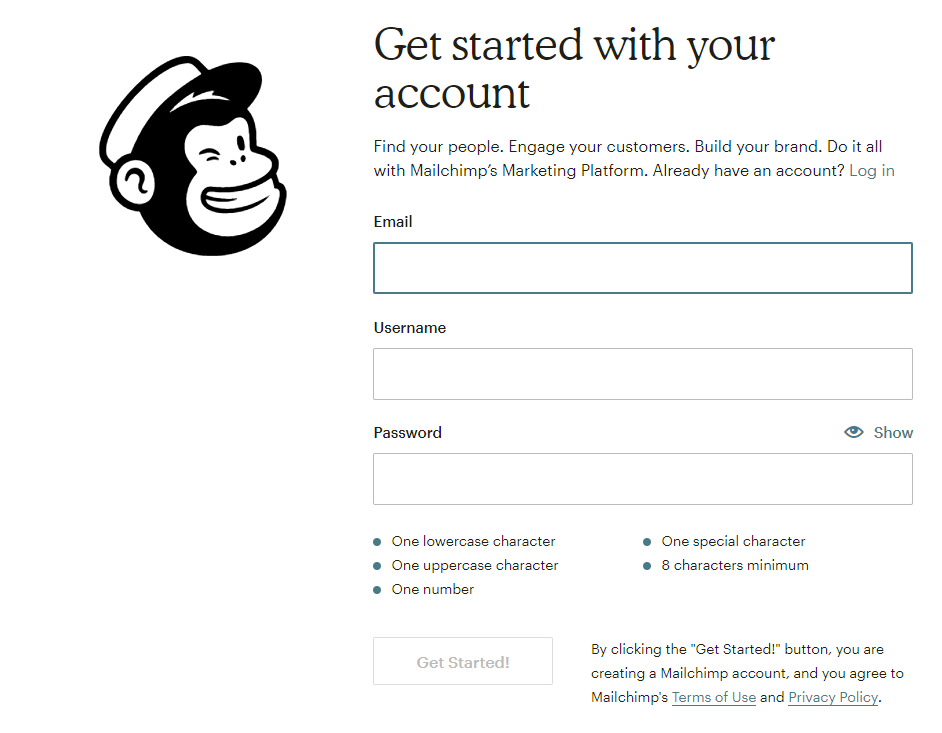 Your new-made MailChimp account is empty, but it will change very soon!
As you see, there are 4 tabs in the upper left corner – Campaigns, Templates, Audience, Reports, and Content Studio.

Let's see how these tabs look inside.
Campaigns tab contains all the emails or automated email sequences (called follow-ups) you sent or scheduled for sending. This is the Campaigns tab of an experienced Mailchimp user.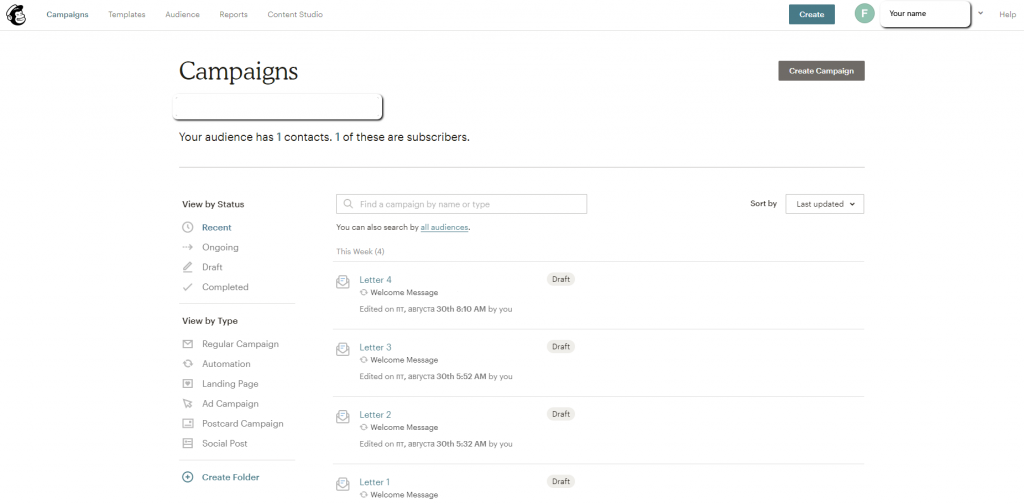 Templates tab shows you all email designs you've created and saved. You can reuse them to save time.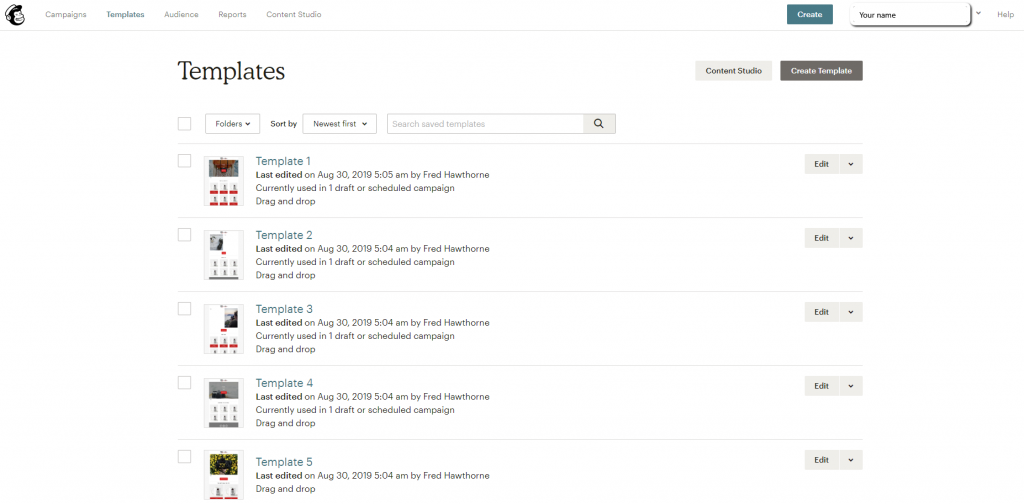 Audience tab presents your – it's obvious – lists of subscribers. If you have a free plan, there is only one list available. However, you can always go for a paid one and have as many lists as you want.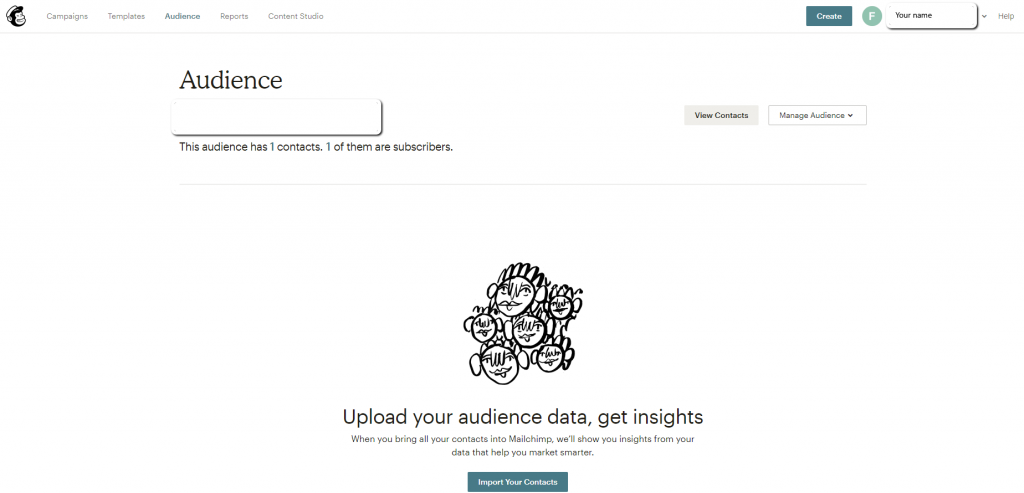 Try to divide your audience and find an individual approach to each part. We would recommend you to make at least 2 groups within your audience: Clients, Visitors of your site/Leads. In the next article, you'll learn what emails you should send to each group.
Reports tab shows your email marketing activity overview. Use it to analyze the results 🙂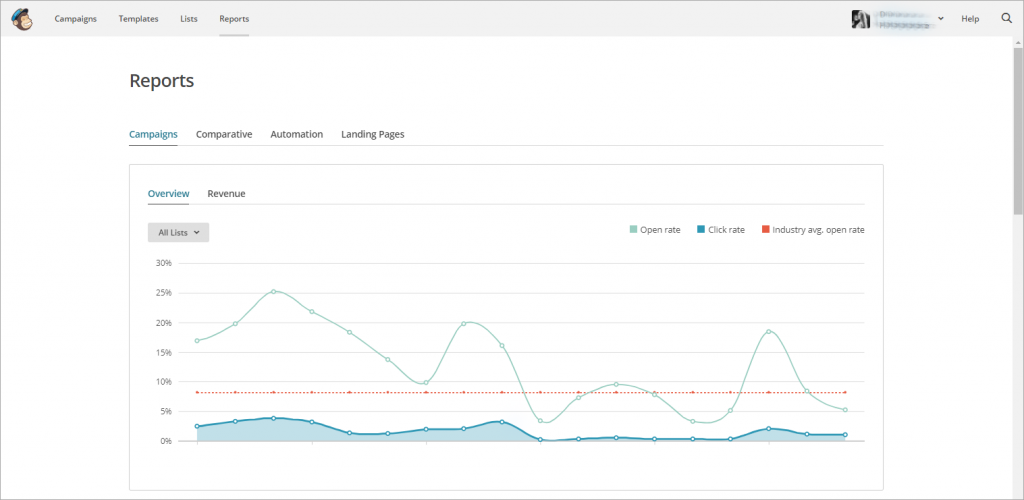 Email list creation
So, let's create your first list – let it be your Visitors list (includes clients and visitors who abandoned carts). Go to the admin panel of your site, orange Alidropship tab.
If you have a Woo site, then go here: https://woocommerce.com/products/mailchimp-for-woocommerce/

Choose 'Orders' section.

Click 'Export Emails' button.

Voila – you've got a CSV-file containing your visitors' emails! Open it in Excel and delete the column with names, save this file. Now go back to your MailChimp account, open 'Audience' tab.

So, let's get back to MailChimp settings.
Make sure you entered all necessary details in Audience settings (Manage Audience > Settings > Audience name and defaults and Manage Audience > Settings > Required email footer content):
your audience (list) name

– note that people who unsubscribe or subscribe to your list will see this name, so, please, make it as neutral as possible.

from email address

– this address your recipients will see when receiving an email. Don't use your personal email – you don't want your work stuff sent there, right? So, it's better to enter the email of your shop that is shown in your store header.

from name

– a sender's name. We use our store name for this purpose.

reminder

– sometimes people don't remember your store and the fact that they bought something from you. That's why MailChimp asks you to write a short reminder like "You are receiving this email because you've signed up for newsletters" or smth like that to show it to the recipient.  
Then you're supposed to check the contact info. According to MailChimp policies, you have to provide a physical address of your store/business – this info will be placed in the footer of your newsletter. To fill in your contact information, go to your Profile > Settings tab > Contact information.
TIP: We wouldn't recommend you to enable double opt-in – it's too much hassle for your subscribers. Press 'Save'.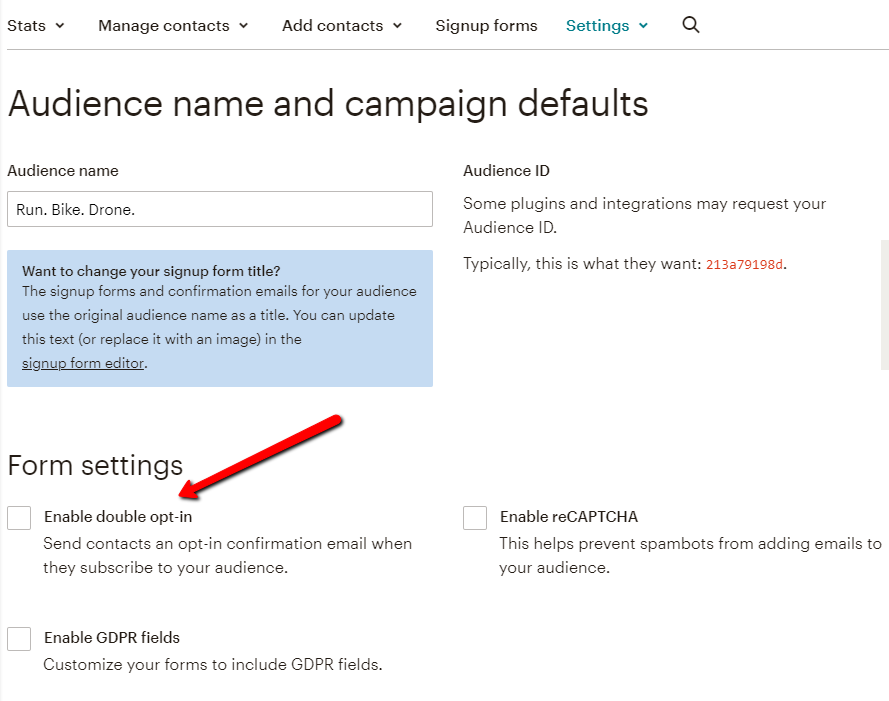 Choose 'Manage Audience, then click 'Import contacts'.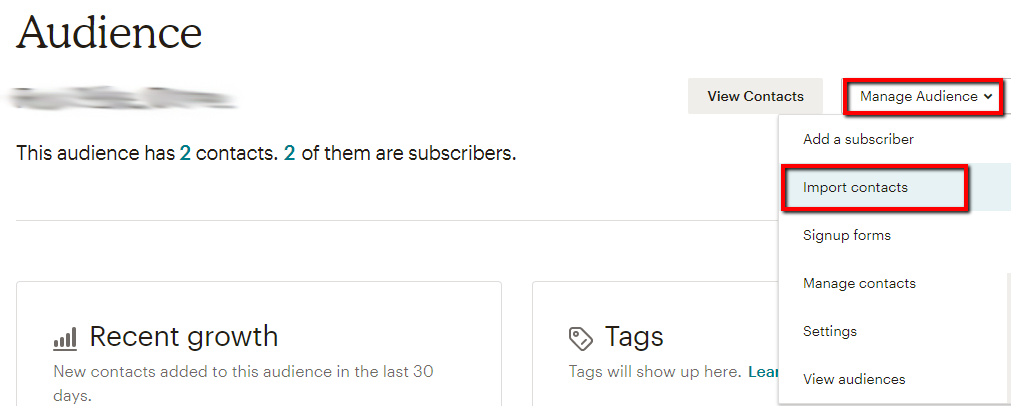 Choose CSV option, upload the CSV-file with emails you've generated, edited and saved – voila! Your new list is ready to be sent to! You can also just copy/paste emails from the file. We do that when we want to create a list of only clients and copy/paste their emails from our Google Sheets table to MailChimp.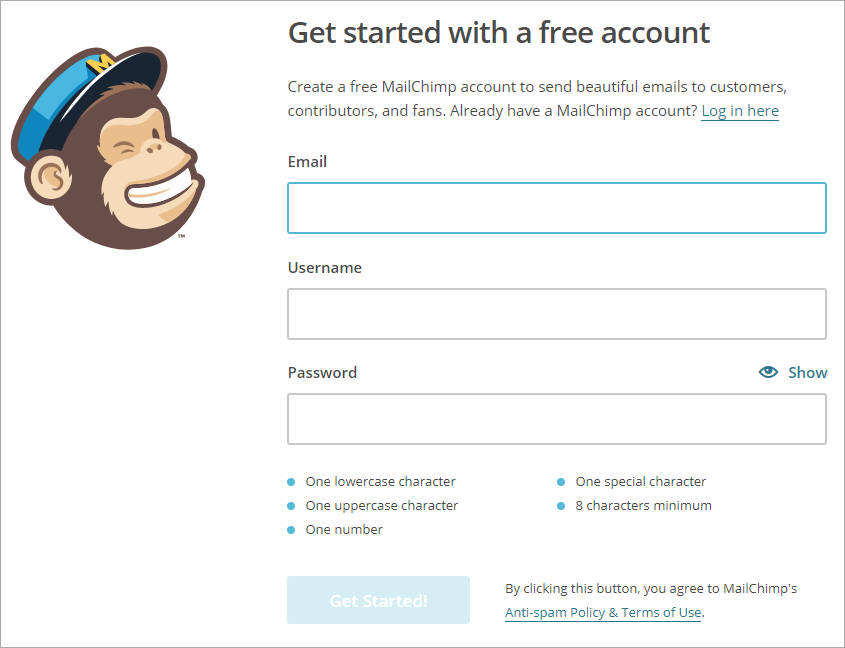 But before you send any emails to this list, don't forget to check it's defaults, publicity settings, required footer content and adjust everything according to your preferences.
Congratulations! You've added subscribers to your list!
That was of Visitors one, try creating other necessary lists on your own in the future collecting people's emails from a pop-up sign up form, a subscription box, etc, and don't forget to refresh them at least every week by uploading more emails.
Well, now you're a new MailChimp user, huh? That's great! We're sure that your dropshipping journey will go smoothly – and email marketing will definitely help to promote your store! Our next article will tell you how to create emails and series of follow-ups for this purpose. You can also read our articles with handy tips on how to
do email marketing right
and
effectively generate leads
. 
4 Comments sorted by Votes Date Added
Leave your comment