Step 2. Define your target audience
When you have chosen a niche, it's time to find out what kind of people are most likely to become your customers and purchase your products. In other words, you need to define your target audience.  
That will allow you to focus your marketing efforts on offering to those who really need your offer and avoid wasting your funds on marketing to those who are not interested in it.
How to define your target audience
You should find answers to the following questions:
Who are your customers? What do they have in common?

Why do they need your product? What customers' problem can your product solve?

Can they spend money on your products? What are their buying habits?

Where can you meet your customers? What social media do they prefer?

How can you understand your customers better?
You can answer the questions from your experience and you can use the tools below to find answers on the Internet.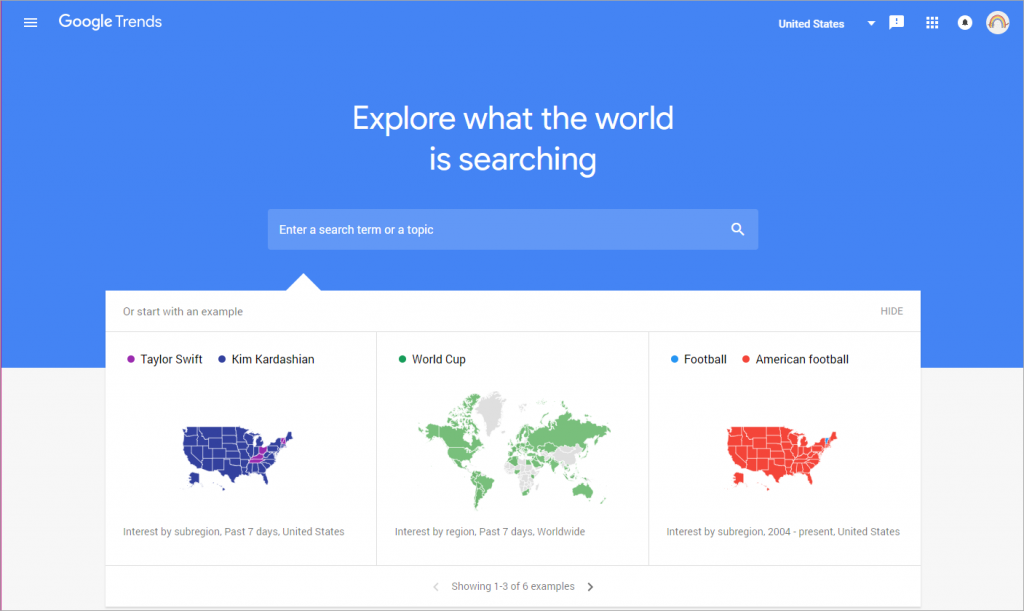 Google collects a lot of information about its users and offers a great free tool that can help you. Google Trends can give you lots of social and cultural indicators, such as age, gender, region, occupation, income level, lifestyle, etc. to make an average customer's portrait.
The region often determines if your customers can afford your products. This is very important for determining the price policy. Try Google Trends to find out niche's potential profitability. If you see an upward trend in such regions as the USA and Europe, the niche is promising. 
See the results of your search by age. How old are your potential clients? Too young audience rarely have enough money to make impulse purchases (and it is a great part of overall online shopping). Besides, it is not allowed to target ads to non-adults. So you'd better choose a full-aged audience.
You can analyze your web store customers. Google Analytics will show you how each part of your audience interacts with your site, what devices they use, what attracts them. You will see which site functions do not work in your case, and which are more helpful. With the help of this information, later you will be able to optimize your ads on any platforms.
More Tricks
You can study your competitors. Visit their sites and examine customers' feedbacks, forums and comments. Read – and bite on that.
Customer reviews and discussions are a valuable source of information. There you can find out what matters much for the customers in such stores. It's always better to learn from other retailers' mistakes, isn't it?
Besides, you must learn the language your customers speak. It means understanding:
how they formulate their search queries;

what words and expressions they use;

what they look for in ads and product descriptions;

what arguments persuade them, and so on.
Only if you know the answers, you will manage to choose the right tone of communication, create effective advertisements, attract their attention with your announcements, etc. You can update product descriptions, reviews, and articles. You will be able to communicate with your audience in their language.
That means – you will reach them.
Dropship Insights
We have done most of the work for you and collected and analysed lots of profitable niches and newest demand trends by regions on Dropship Insights: sign up for free and make your choice.
1 Comment sorted by Votes Date Added
Leave your comment