Step 12. Setup shipping methods
Now it is time to set up shipping methods you are going to offer on your website and also set a country or countries that you want to ship to. You can ship worldwide for sure, but we recommend selecting a particular country or countries as it is easier to run ads campaigns and organize the delivery with Aliexpress suppliers. 
If you skip this step, Alidropship plugin will set Free Shipping by default for all of your products. 
We highly recommend offering your customers a free shipping service by taking advantage of the free/low cost shipping offered by many AliExpress sellers.
Alidropship plugin does not import and display  shipping methods. However, the plugin offers up to 4 types of built-in shipping methods to set up: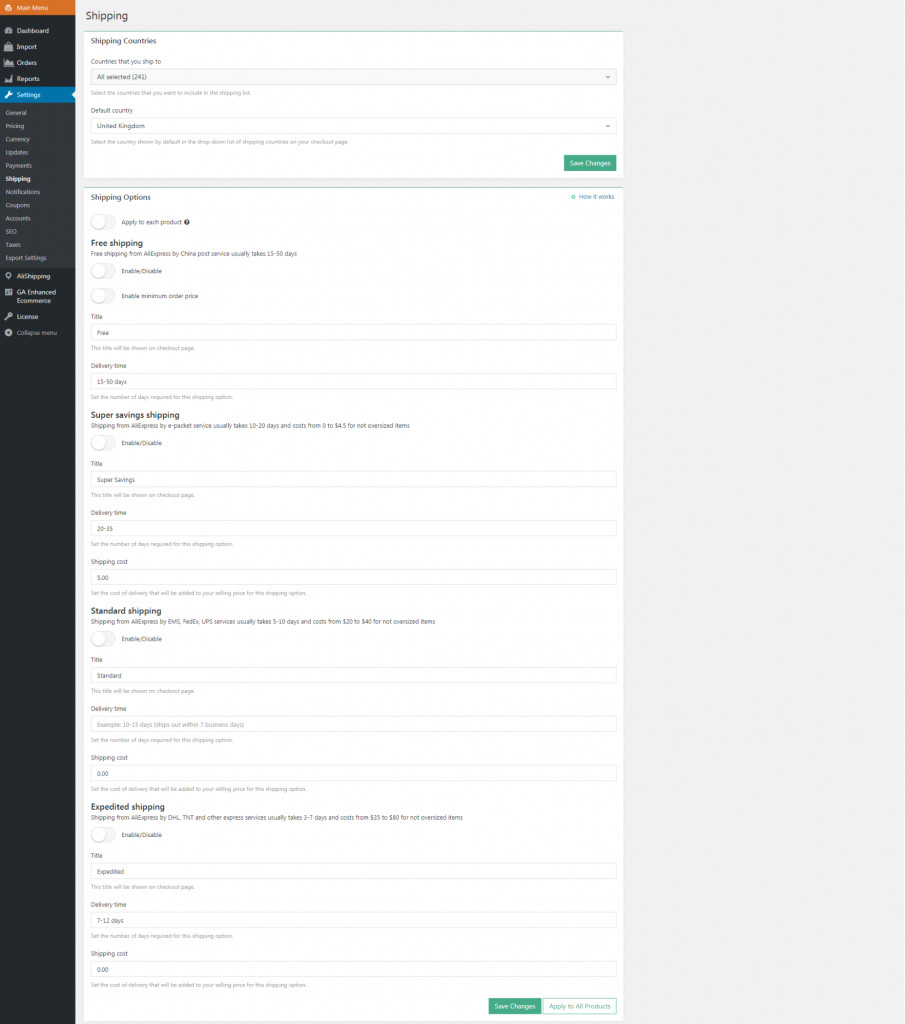 If you would like to import and customize all possible AliExpress shipping methods, consider purchasing
AliShipping add-on
1. Free Shipping (by China post service usually takes 15-50 days),
2.Super savings shipping (by e-packet service usually takes 10-20 days and costs from 0 to $4.5 for not oversized items.)
3.Standard shipping (by EMS, FedEx, UPS services usually takes 5-10 days and costs from $20 to $40 for not oversized items.)
4.Expedited shipping (by DHL, TNTand other express services usually takes 3-7 days and costs from $35 to $80 for not oversized items).
To cover shipping costs you can either increase the price for your products in your store (using your pricing formula) or set up paid shipping. If you would like to set mentioned paid shipping methods or both paid and free ones, please follow our guide.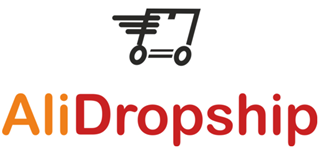 0 Comments sorted by Votes Date Added
Leave your comment