Various add-ons can greatly extend the functionality of your site and improve its performance. They can provide stable organic traffic from socials, promote products, stimulate purchases, and what not.
Below, we enumerate some add-ons and plugins that we can recommend for any dropshipping store.
This add-on stimulates purchases and keeps website visitors engaged. It increases trust factor, makes your store look busy and improves conversion rate.
Customers Gallery add-on enables you to share your customers' images so that you can enhance the trustworthiness of your website and build trust with your clients.
This add-on creates a sense of urgency by introducing limited-time offers which stimulate impulse buying and trigger sales.
This tool reminds your customers what they have added to their shopping cart but did not buy and encourages them to complete their purchase. It helps to reconnect with clients and generate more sales.
This add-on allows uploading your store to Google to make your goods available for Google Shopping Ad. Google Shopping campaigns attract potential customers to your website and boost your conversions.
The add-on sets up FB dynamic ads to promote your products to those who are interested in your offer. It shows relevant items from your product catalog in FB feed to your potential customers.
Social Rabbit promotes your websites automatically in most popular social media – Facebook, Instagram, Twitter and Pinterest. This plugin shares content of your website, boosts your accounts, finds and publishes relevant content providing steady organic traffic flow.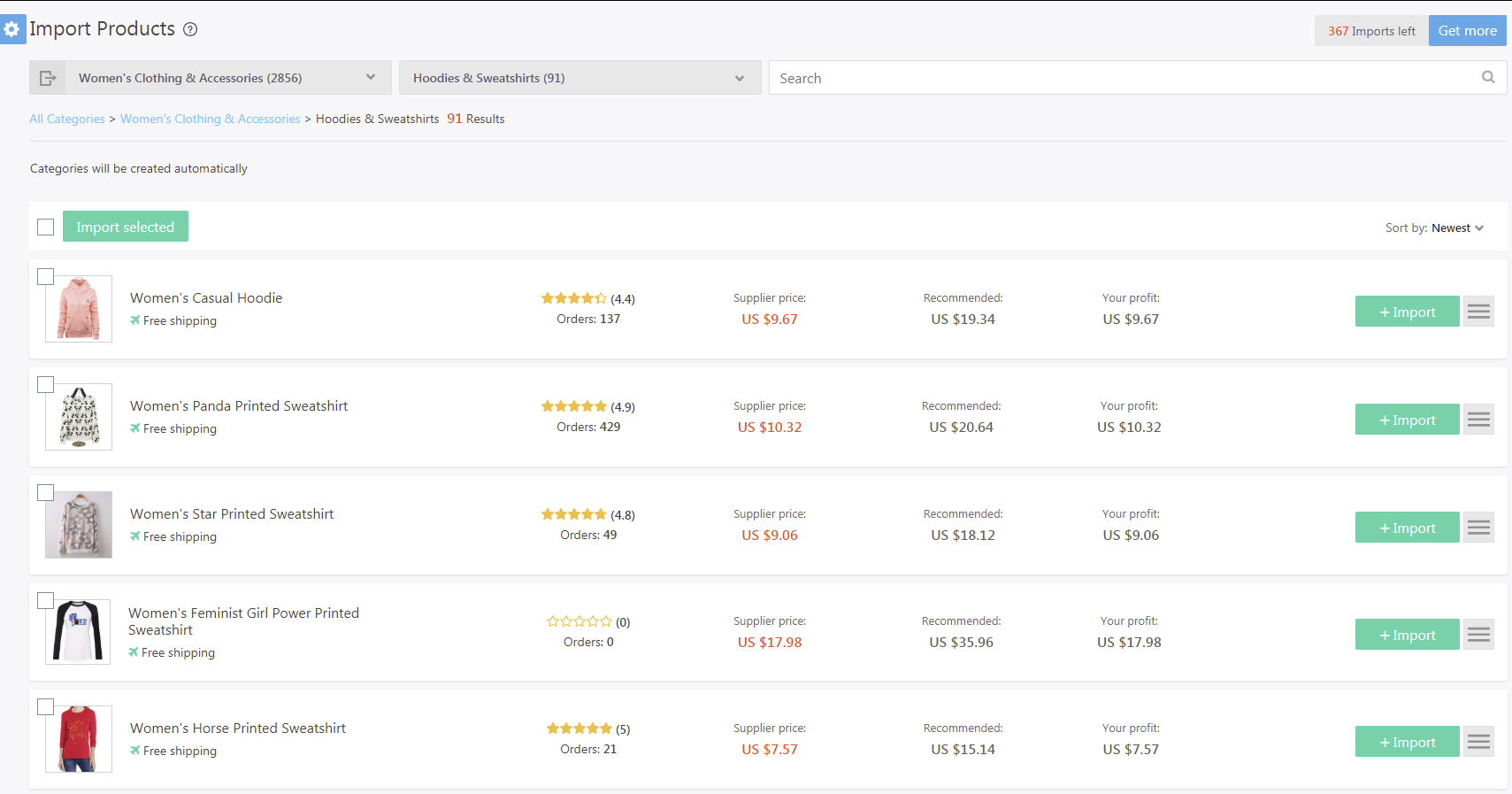 This plugin will help you to get the best products for your store just in minutes from now. Just find products you like, click the Import button and you are done! Oh, yes, and you can start for
FREE!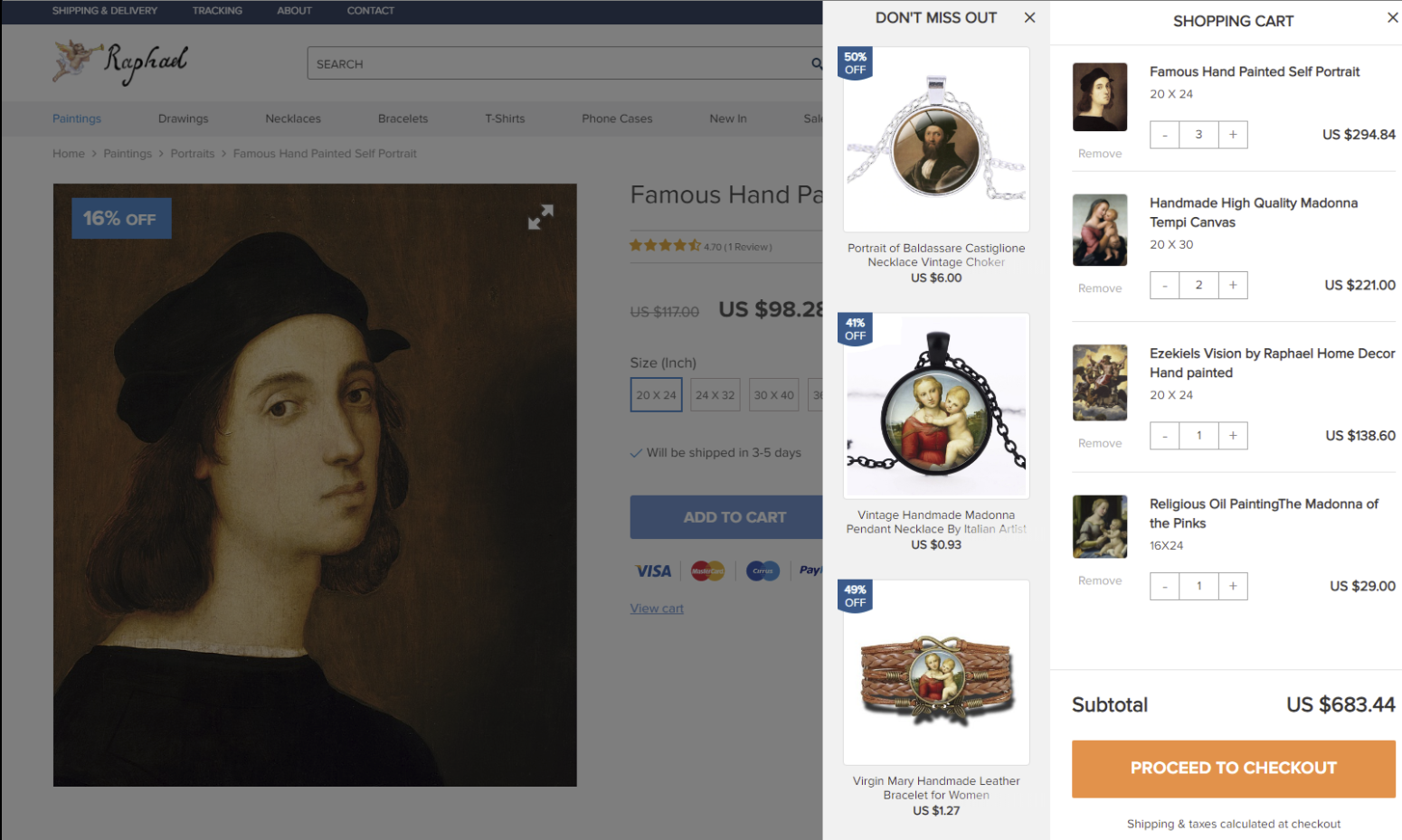 You can double or triple your conversions with this smart add-on! It allows creating catchy offers based on the individual taste and interests of every shopper. When your customer is about to buy an item he likes – the add-on offers him an enticing bundle of other products that he is very likely to want as well!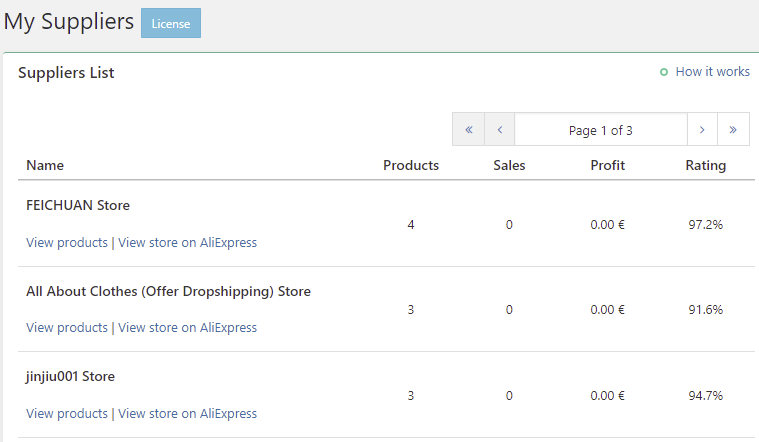 Using this add-on, you get the full list of AliExpress dropshipping suppliers you are working with. This add-on helps you collect and analyse the data about your AliExpress dropshipping suppliers.
Installation
After purchasing an add-on at alidropship.com you receive an email with a zip file. You can download it from the Thank you page as well.
To install any add-on, go to the Plugins section, select Add New and upload the received zip file. Then click Install, activate the add-on and enter your license key.
Setting up
Go to the Recent Sales Pop-Up dashboard. Enable notifications and activate Show on mobile option.
Select necessary countries from the drop-down menu. You can edit and delete existing locations and create new ones in Customers section.
Edit the text of the message in Message template field.
Select font for pop-up notifications and choose colors for background, border, font and link. Select layout and placement of the notifications.
Specify or randomize time intervals between notifications in Display options.
You can add some certain products that will be shown in pop-up notifications in Products section. If you don't choose anything, pop-up will select any of your published items randomly.
Go to Settings to enable gallery and add its description.
Let's create a photo gallery in Add Gallery tab. To link a customer's photo with a certain product, choose the item and paste its URL in the URL field. You can add more details (the client's name and country, etc.) in the Text field. Click Add image to upload your client's photo. Then click Save.
In Gallery List section you can check all added customers' photos, delete or edit each gallery.
To enable/disable countdown timer, go to General Settings.
Countdown timer consists of two elements: timer and sales bar. In Display options, you can show either both of them together or choose one feature only.
Place timers on necessary pages and choose a time range. When the timer expires, it hides or restarts.
Choose one of the countdown timer templates. If necessary, change the text above the timer and the sales bar, edit the number of products, select colors and a font.
Apply the timer to all items, the whole category, or some specific products.
Go to the Abandoned Cart Dashboard and click on the calendar icon to choose the certain time frames for statistics to show.
You can filter your clients' abandoned carts by statuses: Abandoned, Recovered and Purchased.
In Email Templates tab, you can activate and edit email templates to send your clients. There are five email templates available by default, all of them are fully customizable. You also may set the time period when your client should receive a reminder about the abandoned cart.
To add your own email template, click the Add New button.
Go to Dashboard and press Enable and Save. You can get data from Facebook Business add-on either via XML file or URL of an XML file.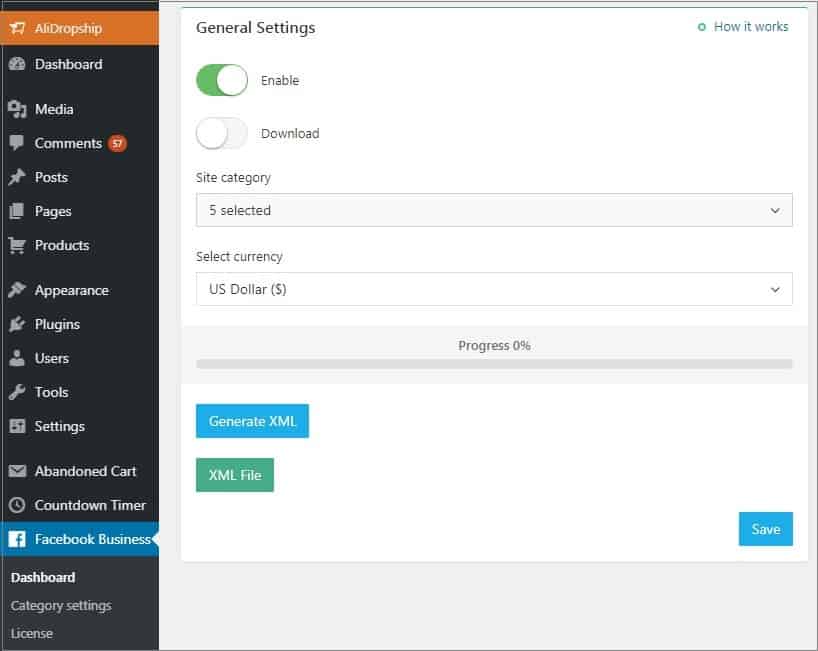 Click Download toggle icon to be able to download an XML file. Choose a category you want to include into FB dynamic ads. Select one or several categories to generate your product catalog for. Pay attention that your product categories must match Google requirements. Select currency to be shown in your FB ads.
Click Generate XML file. Once the progress bar has shown 100%, proceed with the download by clicking the green button XML file. If Download button is disabled, URL of an XML file will be generated so that you can copy it and paste in your FB account.
Your product categories must match with Google product category attributes to meet Google taxonomy. Google attributes indicate the category of your item to help your potential customers navigate their way to your goods. The full list of product categories can be found here.
To start mapping your categories, go to Category Settings and click Add New.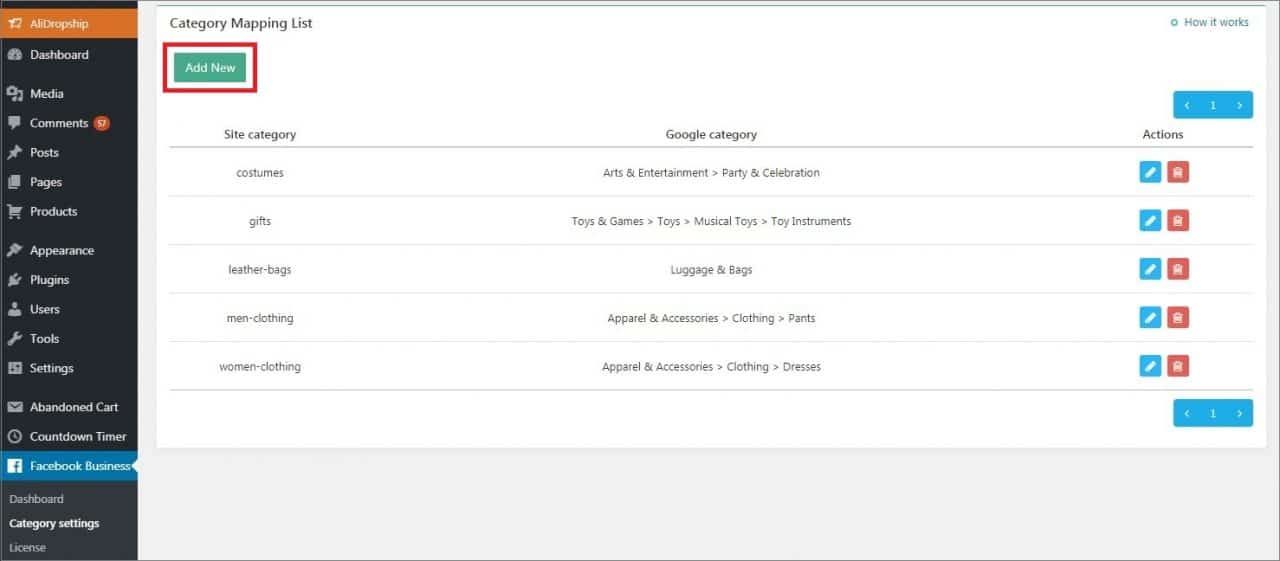 Select your website product category. Choose a corresponding Google category which matches this website category best. Click Save.

Once you have mapped all necessary categories, you can generate your product catalog and upload it to your FB account. If you run your business in different languages, you can create a separate catalog for each language.
To upload the product catalog, you can either upload the feed using your Ads Manager through your FB personal account or add the catalog in your Business Manager. Click here to read the detailed instructions on how to upload data feed via Ads Manager and via Business Manager.
To enable the add-on and adjust your general settings, go to Google Merchant Dashboard, enable the toggle switch and click Save. Check the Category settings and Attributes tabs carefully before generating your product feed. Submitting your product data to Google in the right format is important for creating successful ads!
You can get product data from the Google Merchant add-on either via XML file or URL of an XML file.
Enable the Download toggle switch to be able to download an XML file. Select a category or categories you want to generate your feed for. Please make sure your product categories match Google requirements (check the Category Settings paragraph set out below). Select currency to be shown in your Google Shopping ads.
Click Generate XML file. Once the progress bar has shown 100%, proceed with the download by clicking the green button XML file. If the Download button is disabled, URL of an XML file will be generated so that you can copy it and paste in your FB account.
Click Add New to assign your website category to a relevant Google category, which best describes your product. In other words, you need to get your categories compliant with the Google product taxonomy.
In the modal window, first choose your website category, then select a matching Google category from the drop-down menu. Click Save.
Google product category attributes indicate the category of your item based on the Google product taxonomy. Categorizing your products helps ensure that your ad is shown with the right search results. Google has a wide range of product data attributes – six of them – that are crucial to correct feed generation – are available in the add-on.
Fields in the Values column (i.e. product attributes used on your website) are filled-in automatically. However, you might need to add some values manually if your product attributes come in a language that is different from English (for example, couleur, colore, Farbe, etc.). Click on the pencil icon to edit your product attributes. Use the Reset to defaults button to get back to the original values provided by the add-on.
Please note that you should manage Shipping and Taxes – another two required attributes – in your GM Center.
Once you have mapped your categories and adjusted attributes, you can generate your product feed and upload it to your Google Merchant Center.
A step-by-step instruction on how to upload your product feed to GM Center and create campaigns for your Shopping ads in AdWords can be found here.